MLB Twitter Going Private with Blackberry
It seems like MLB is going back to the "members-only" private time-period concept for their @MLB Twitter account that they executed on last September. And it went so well then that this time around, it became a sponsorable event. Blackberry is the presenting sponsor for this "takeover" and has a fun integration into the campaign's hashtag, #mlBBtakeover.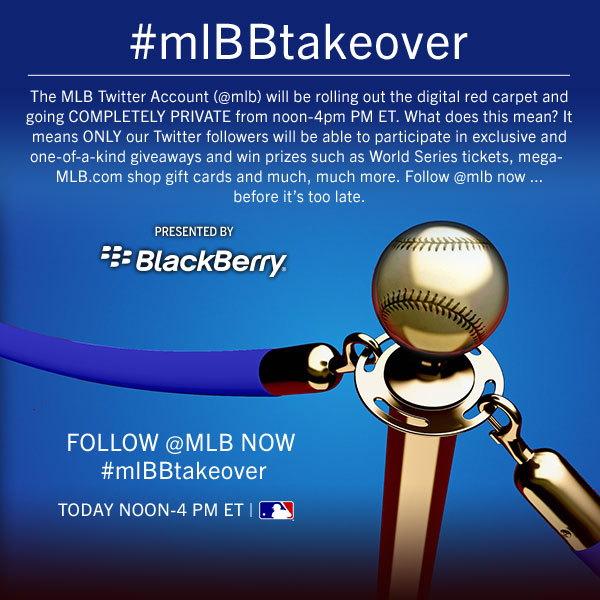 I'm not going to do a full write-up again, but you can click here for the recap I did last September on their first private Twitter event.