Writing for TheBusinessOfSports.com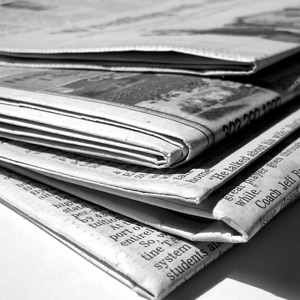 There are a lot of excellent sports business resources available for free online – in fact, with all of these blogs, websites, digital journals, email newsletters, video streams, Facebook pages, Twitter hashtags, and LinkedIn groups, there is more quality sports business information available now than anyone could have possibly imagined just a few years ago. I feel really honored to be a part of these efforts, and hope that people view this site as an important and relevant industry resource.
In order to contribute to the industry in a meaningful way, I have five important rules that I operate with when publishing all content:
My site is about the business of sports, not the games themselves – all content needs to be business-focused.
If I don't believe the content is informative, educational or thought-provoking, I will not publish it.
My goal is never to make money – no one can "purchase" a blog post.
I am happy to give credit to and promote a 3rd party as long as the focus of the post is to educate and inform, not to sell.
I will never sacrifice quality for quantity, even if that means fewer visitors – nothing is more important than my integrity and the reputation of this site.
I feel it is my obligation as someone who works in the sports industry and talks to students and young professionals on a regular basis to maintain a high level of integrity and only provide content that I believe in. If anyone ever feels like there is something shared on this website that does not meet this standard, please let me know. I value the feedback of my readers tremendously.
With that said, I don't always have a much time to write as I would like, luckily due to very good personal and professional reasons. As such, I am looking for the following:
Regular Contributors:  I am looking for a few sports business professionals that I can trust and rely on to share at least two posts per month to help keep a steady stream of quality content on the site.
Guest Writers:  I am always open to running a one-off post for any sports business professional, as long as it meets my criteria for publishing content.
Virtual Intern(s):  It would be nice to have a current student or two that can assist with social media outreach, research for blog posts and write an occasional post.
Unfortunately, both of these "positions" are completely unpaid. This website essentially generates $0 in revenue, so if your goal is to make money with your writing, this is not the right place for you. However, if you want an outlet to build your brand, connect with the sports business community and give back to the industry through informative content, then please email me at russell@thebusinessofsports.com and let me know how you'd like to contribute. Thanks!