Guest Post: Secondary Market for the 2013 MLB Season
Today's post is courtesy of guest blogger David Simmons.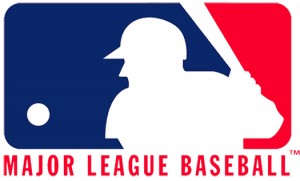 As the season begins and fans everywhere are buying tickets I thought it would be a good time to take a look at the secondary market for all 30 MLB teams to see what it means for you the fan.
I requested data from SeatGeek showing all 30 teams total inventories listings. From there to get a better idea I used a 2.6 ticket per listing multiplier as SeatGeek recommends using 2.5 tickets per listing and Ticketmaster sells 2.7 tickets per sale. I then took the total tickets available on the secondary market and put them into FSE (Full Season Equivalent) counts to get the average tickets available per game to get better idea of what was on the market compared to last year's average sales by team.
The goal of all teams is to maximize its season sales while protecting it fans from what can sometimes be a predatory secondary market. "Why buy season tickets?" is question asked throughout the industry and the growth of the secondary market helps fuel the discussion. It's important to note that naked short selling is now common practice in MLB secondary markets and therefore data might be skewed higher due to this practice and due to double-posting of tickets as well.
Teams face a predicament when it comes to selling to bulk buyers, speculators, and brokers. Depending upon the market, there are two schools of thought. Sell anything and everything you can to boost your season ticket totals which protects you from poor team play but can come back to bite you if the market is flooded leaving a minimal individual primary market. Or team's can cut off these buyers like the Angels to focus their efforts on the protecting the individual sales by curtailing efforts on the season side to produce a higher yield on week of and day of game sales. Selling season tickets can sometimes just be "robbing Peter to pay Paul" as you are just moving revenue from individual to season due to the growth of the secondary market. This is why pricing your tickets initially and using dynamic pricing is so important to MLB teams.
For the time being, the data presented below is the best overall snapshot we can find on the secondary market. What does the SeatGeek data tell us? The Dodgers, Giants, Tigers, Angels and Yankees are top 5 in volume all with over 600,000 tickets on the secondary market led by the Dodgers with 1,027,676 tickets for the 2013 season.  How high is that? If you add up all tickets on the secondary market in Oakland, Arizona, Houston, San Diego, Cleveland, Miami, Seattle, and Toronto it's still less than the Dodgers. Worth reminding everybody that the Dodgers have the highest season ticket base in all of MLB at 31,000 per Team President Stan Kasten and the largest stadium of 56,000 so the volume should not come as a surprise. The Dodgers sales team has outsold 17 MLB teams 2012 overall attendance teams in just season tickets this year. They also have the highest percentage of tickets on the secondary market in relation to their overall sales.
Other teams that will be challenged to sell individual tickets besides the Dodgers (31%) this season due to high levels of secondary market activity and season tickets in years to come are Giants (26%), Tigers (26%), and Nationals (25%). It's important to note the Dodgers and Tigers use variable pricing, but the Nationals and Giants use dynamic pricing to better protect their primary markets. This helps them when prices fluctuate to keep the dollars flowing into the team rather than the secondary market. The teams with the least amount of tickets on secondary in comparison to their overall sales volume are the Cubs (12%), Twins (9%), Phillies (11%), Brewers (9%), and Cardinals(12%). These teams all sell 34,000 tickets plus a game but find that only a handful windup on the secondary market. The Athletics, Diamondbacks, Astros, Padres and Indians have the lowest volume on the secondary market.
So what does this mean to you as a fan? If you live in a market that does not use dynamic pricing and has large quantities of tickets on the secondary market you might be better off buying off the secondary market to save a few bucks. On the other hand buying a season ticket can offer you plenty of amenities you won't get if you just buy your games off the secondary market including guaranteed postseason tickets and a large discount. To see where your team falls check out the full data below. It's worth noting that I used 2012 sales AVG for my analysis. Teams like the Blue Jays, Dodgers, and Nationals have had huge strides sales and therefore their secondary market percentages will be overstated until we have 2013 data to benchmark it against. All data is via SeatGeek from March 21, 2013.
| | | | | |
| --- | --- | --- | --- | --- |
| MLB Team | Total Tix | FSE | 2012 AVG | % on Secondary |
| Los Angeles Dodgers | 1027676 | 12687 | 41,040 | 30.91% |
| San Francisco Giants | 887377 | 10955 | 41,695 | 26.27% |
| Detroit Tigers | 777720 | 9601 | 37,383 | 25.68% |
| Washington Nationals | 604726 | 7466 | 30,010 | 24.88% |
| Los Angeles Angels | 699358 | 8634 | 37,799 | 22.84% |
| Chicago White Sox | 385351 | 4757 | 24,271 | 19.60% |
| Boston Red Sox | 570313 | 7041 | 37,567 | 18.74% |
| New York Yankees | 650842 | 8035 | 43,733 | 18.37% |
| Cincinnati Reds | 414414 | 5116 | 28,978 | 17.66% |
| Tampa Bay Rays | 259665 | 3206 | 19,255 | 16.65% |
| Baltimore Orioles | 353621 | 4366 | 26,610 | 16.41% |
| Colorado Rockies | 430695 | 5317 | 32,474 | 16.37% |
| Atlanta Braves | 374514 | 4624 | 29,878 | 15.48% |
| Texas Rangers | 523240 | 6460 | 42,719 | 15.12% |
| Kansas City Royals | 256708 | 3169 | 21,748 | 14.57% |
| Pittsburgh Pirates | 292451 | 3611 | 26,148 | 13.81% |
| Chicago Cubs | 357802 | 4417 | 35,589 | 12.41% |
| St. Louis Cardinals | 382837 | 4726 | 40,272 | 11.74% |
| Seattle Mariners | 198409 | 2449 | 21,258 | 11.52% |
| Philadelphia Phillies | 376243 | 4645 | 44,021 | 10.55% |
| Toronto Blue Jays | 214646 | 2650 | 25,921 | 10.22% |
| New York Mets | 225774 | 2787 | 28,035 | 9.94% |
| Minnesota Twins | 263450 | 3252 | 34,275 | 9.49% |
| Milwaukee Brewers | 247265 | 3053 | 34,955 | 8.73% |
| Cleveland Indians | 106730 | 1318 | 19,797 | 6.66% |
| Houston Astros | 103982 | 1284 | 19,848 | 6.47% |
| San Diego Padres | 105830 | 1307 | 26,218 | 4.98% |
| Miami Marlins | 108919 | 1345 | 27,400 | 4.91% |
| Oakland Athletics | 78814 | 973 | 20,728 | 4.69% |
| Arizona Diamondbacks | 98236 | 1213 | 26,884 | 4.51% |