The Non-Firing and Firing of a Coach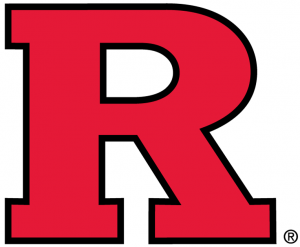 Today, the Rutgers men's basketball program fired their head coach, Mike Rice, after a video was released publicly showing him verbally and physically abusing his players (click here for the full story on ESPN.com). It seems that Tim Pernetti, the Rutgers Athletic Director, knew about the content of this video at least to some extent back in December, and rather than firing him at the time, he suspended him and required him to participate in an anger management program.
Robert Barchi, President of the university, released the following statement today:
"Rutgers University has a long and proud history as one of the nation's most diverse and welcoming academic institutions. Coach Rice's abusive language and actions are deeply offensive and egregiously violate the university's core values.
When video excerpts of basketball practices were reviewed last fall by Athletic Director Tim Pernetti, he immediately notified me and sought the advice of internal and outside counsel. The university hired an independent investigator to look into this matter thoroughly. Based on the external investigator's findings and recommendations, Tim and I agreed that Coach Rice should be suspended, penalized $75,000 in fines and lost salary, ordered to undergo anger management counseling, and put on notice that his behavior would be closely monitored. Tim Pernetti also made it clear to Coach Rice that there would be zero tolerance for additional infractions. Tim kept me fully apprised and I supported his actions.
Yesterday, I personally reviewed the video evidence, which shows a chronic and pervasive pattern of disturbing behavior. I have now reached the conclusion that Coach Rice cannot continue to serve effectively in a position that demands the highest levels of leadership, responsibility and public accountability. He cannot continue to coach at Rutgers University. Therefore, Tim Pernetti and I have jointly decided to terminate Mike Rice's employment at Rutgers."
In addition, Athletic Director Tim Pernetti issued this statement:
"I am responsible for the decision to attempt a rehabilitation of Coach Rice. Dismissal and corrective action were debated in December and I thought it was in the best interest of everyone to rehabilitate, but I was wrong. Moving forward, I will work to regain the trust of the Rutgers community."
So my questions are:
How should we view the AD's original decision not to fire him in December, when he first learned of the coach's behavior?
Is the coach really being fired because of his behavior, or just because the public found out about it?
A good friend of mine who works in the industry and knows that I'm a Rutgers alumnus emailed me his opinion:
Didn't the Rutgers administration learn anything from the Penn State fiasco? I don't understand why people with 6- and 7-figure incomes and good reputations would fall on a sword for such low-lifes. I know Pernetti has done a lot of good there, but if I'm the president, he'd be fired today. And if I'm the school board, I do an investigation to see if the president knew about this, and if he knew, he'd be gone too. Don't these people realize that in 2013, you ALWAYS get exposed eventually?
He has a good point. If this is a firable offense now because the public found out, wasn't he obligated to make the same decision back in December? In the current landscape of college sports with scandals and abuse of power, shouldn't all administrators have a zero-tolerance policy for situations like this? If he truly felt that Rice deserved an opportunity to "rehabilitate," then the public's awareness of the original behavior shouldn't sway that decision. I guess he never thought the video would be publicly released.
There's an old saying that before you do or say something, imagine that it ends up on the front page of the New York Times and ask yourself, would you be ok with that. If not, then don't do or say it. Clearly, the coach's behavior didn't pass the front page test, but I think that the AD should have run his own actions or lack thereof through that test back in December and he would have saved himself and the University a lot of headaches.
UPDATE: Tim Pernetti resigned today. My friend had one more opinion to contribute:
I like how Pernetti's resignation letter referred to "human resources professionals, lawyers and outside counsel." YOU are the athletic director. You are paid a lot of money to lead. LEAD. L-E-A-D. It's your job to lead, it's not about HR professionals or lawyers or outside counsel. You are paid a high salary to be the person the buck stops with. Just. Do. What's. Right. Why is it so hard?!?!
That's a great question – it seems to be too hard for a lot of smart people.