New Sponsorship Recap: GoBowling.com and Liberty Mutual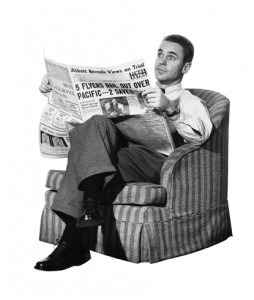 One of the benefits of running this blog is finding out about new, creative and effective partnerships right when they happen. So moving forward, I will occasionally post a "New Sponsorship Recap" to highlight these deals. Thanks to the brands and properties (and their PR agencies) for always keeping me up to speed!
Bowling and NASCAR bring you the "GoBowling.com 400″
Pocono Raceway and Strike Ten Entertainment, the sponsorship activation arm of the bowling industry, jointly announce today a groundbreaking, multi-faceted partnership deal that brings together two of the nation's favorite sports brands: NASCAR and GoBowling.com, the official brand of bowling. For the first time ever, the 2013 and 2014 August NASCAR Sprint Cup Series races will be renamed the "GoBowling.com 400" as part of this freshly inked two-year sponsorship.
In addition to the renaming of the GoBowling.com 400, Pocono Raceway and Strike Ten Entertainment will deploy an integrated sponsorship campaign that will extend across multiple platforms including traditional marketing, digital and social media as well as event activations. The program will include the GoBowling.com 400 "Stop Your Thirst & Start The Race" Sweepstakes, which will provide one grand prize winner with an opportunity to be selected as the 'Honorary Race Starter' for the GoBowling.com 400 on August 4, 2013 at Pocono Raceway, earning the right to wave the green flag that will officially start the 400-mile race. The contest will kick off May 15, 2013 across approximately 2,100 participating bowling centers nationwide with the winner to receive round-trip airfare, hotel accommodations and VIP tickets to the race.
The partnership program will also include a series of GoBowling.com-themed bowling league promotional contests and in-center marketing elements, as well as other initiatives to be rolled out across the more than 4,000 participating bowling centers. "We are thrilled to welcome GoBowling.com to the Pocono Raceway family," said Brandon Igdalsky, Pocono Raceway President and CEO. "This partnership literally hits home with me and my family, as bowling is an activity my daughters, wife and I truly enjoy together. Being able to bridge something that peaks interest levels both off and on the track is especially exciting for my family and our entire Raceway staff."
"Just like the thrill of rolling a perfect strike, the adrenaline rush of watching a NASCAR race at the Pocono Raceway, is an exhilarating experience, both from a sporting perspective and a marketing standpoint," said Frank DeSocio, President of Strike Ten Entertainment. "We are so proud and excited to forge this historic partnership and bring together two of America's greatest and most beloved pastimes, bowling and racing."
Liberty Mutual's Top 10 Responsible Sports Moments of 2013
Liberty Mutual Insurance today announced the annual search for the most responsible youth sports moments of the year, in partnership with Positive Coaching Alliance (PCA). Now in its third year, the "Top 10 Responsible Sports Moments" of 2013 seeks to identify and applaud acts of sportsmanship, selflessness, integrity, fairness, and honesty from youth sports fields, rinks, courts, mats and pools around the country. This year, with the help of U.S. Olympic skiing legend and youth sports parent Picabo Street, Liberty Mutual Insurance will name the "Top 10 Responsible Sports Moments" at the close of 2013.
Aligning with the brand's ongoing commitment to responsibility, Liberty Mutual Insurance recently announced its partnership with the United States Olympic Committee and Team USA as the Official Property and Casualty and Life Insurance Partner of the 2014 and 2016 U.S. Olympic and Paralympic Teams that will compete in Sochi, Russia, and Rio de Janeiro, Brazil. Street, best known for her gold medal performance in the super-G at the 1998 Olympic Winter Games in Nagano, Japan, and silver medal downhill performance in 1994 in Lillehammer, Norway, joins Liberty Mutual's commitment to youth sports as a mother and avid supporter of sportsmanship at all levels.
"As an athlete and now a mother of four young sons, I know first-hand the influence youth sports have in enriching a child with the values of sportsmanship and responsibility," said Street. "To see U.S. Olympic Team partners like Liberty Mutual Insurance celebrate responsibility on the youth sports level is something I am proud to be a part of, and I urge fans across the country to share their examples of selflessness with us as nominees for 2013's 'Top 10 Responsible Sports Moments.'"
Now through November 30, coaches and parents can submit a moment that celebrates the inherent goodness in youth sports at ResponsibleSports.com or by tweeting a nomination using #RSMoments . In addition, throughout 2013, Liberty Mutual Insurance and PCA will scour local headlines across the country and identify additional moments that exemplify sportsmanship within local communities. Each month, three nominees will be highlighted on the Responsible Sports site where fans can tweet their vote for the most responsible "Moment of the Month."