Google is always good for some April Fools Day fun – this year, besides their debut of Google Nose (a beta release, of course), they also created a "Treasure" option for Google Maps. Here is what the NYC area looks like in treasure-view: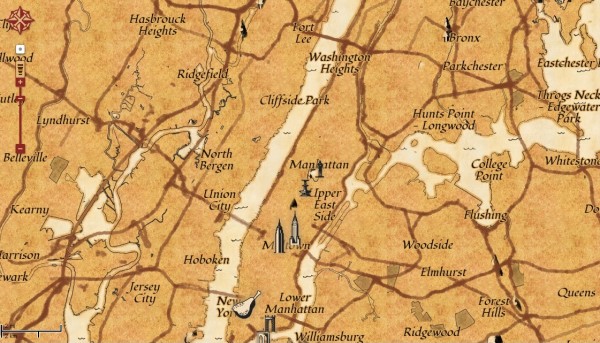 Whenever something like this happens and word spreads quickly, there is an opportunity to jump in and create a fun promotion. For example, what if a team launched a contest using this new function to create a treasure map where one lucky fan could find a secret package full of tickets and merchandise? On the bottom left, Google even has written:
Start Treasure Hunting
Explore 2D hand drawn landmarks
Find hidden treasure chests
Beaware of pirates!
If your organization has a working relationship with Google, maybe you can become one of their "official" treasure chests, but if not, I'm sure there's still a way to put together your own treasure hunt with these maps. The moral of the story is, always look for creative ways to take advantage of viral trends.