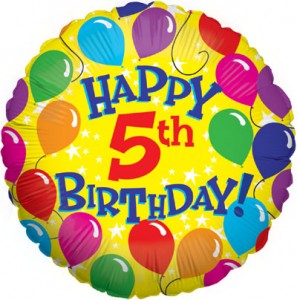 The Business of Sports is officially five years old!
LinkedIn was nice enough to remind me that TheBusinessOfSports.com is officially five years old now. Where has the time gone!? You can click here to see my very first posts from March 2008.
I know I haven't written as much lately, but for good reason as my professional and personal life have kept me busy in very rewarding ways. I will continue to work hard to find time to write more and hopefully bring on more regular contributors so the site can always stay current with news, opinions and best practices to learn from.
Thank you to everyone out there who supports the blog through visiting the site, subscribing via RSS, reading the email newsletters, attending our networking events and spreading the word to friends and colleagues. Starting this blog has been one of the best decisions I have ever made, and I can't wait to see how it grows and evolves over the next five years.