UPDATE: Tonight is #SBNight
UPDATE: #SBNight is Tonight and we are approaching 1500 RSVPs! Follow the action on Twitter via the #sbnight hashtag and you can also check out a live photo gallery of all tweeted pictures at sbnight.crowdcameo.com. If you are attending, please remember to tweet pictures with this hashtag for them to appear in the gallery, or you can email them to sbnight@crowdcameo.com.
We have over 1,000 RSVPs for this week's networking events! Click on one of the cities to the right for location-specific details and to RSVP! Thank you to all of our local hosts for their amazing work in making this happen. And please consider making a small donation to Team Rubicon – our events are always free, so anything you can donate, even $5, can make an impact. Thank you!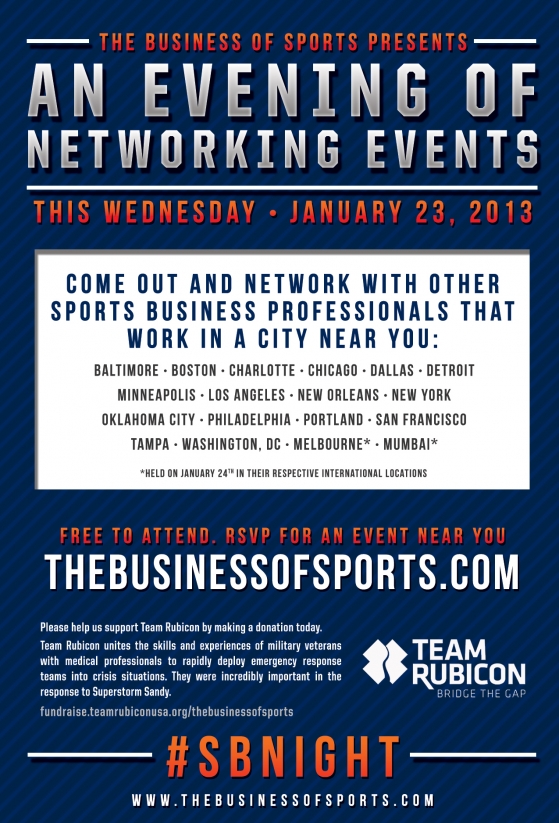 Big thanks to Old Hat Creative for putting this great flyer together!