Oakland Raiders Holiday Themed Campaign
I think the Oakland Raiders are one of the best organizations when it comes to driving merchandise sales and making the best use of their customer database. To that note, each year they run a great campaign called the  "Twelve Days of Holiday Savings." Their first offer came out today via email, and each subsequent day, they will email out the next offer.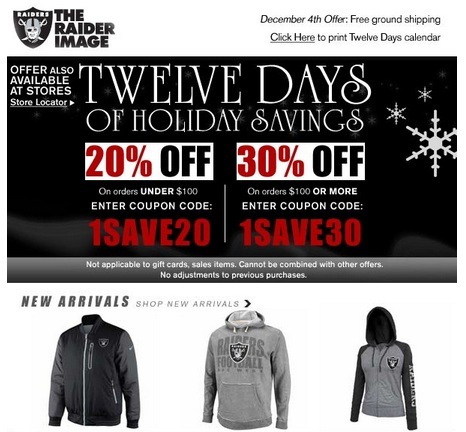 Typically, one of the downsides of this type of campaign is that consumers are left to decide "should I purchase today, or wait to see what tomorrow's offer is?" The Raiders get past this by making the entire calendar available (see the link at the top of the email). In the past, I believe they've also tried revealing only a couple of days in advance but still leaving some anticipation about what the full calendar holds.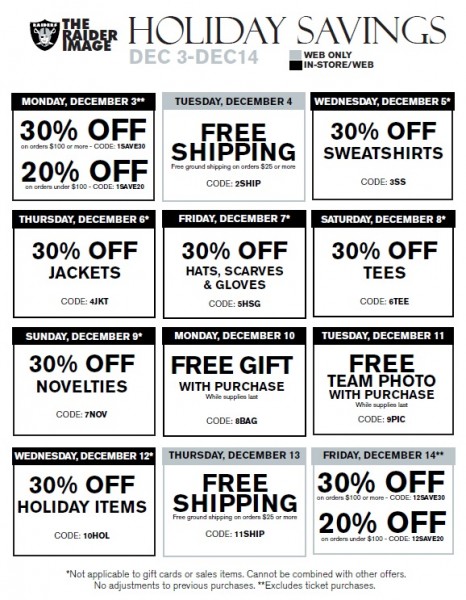 I really like this campaign as an overall merchandise sales strategy for the holiday season. Most importantly, the variety and quality of offers is excellent, which will both drive sales and minimize opt-out rates as they communicate each offer to their database.