Guest Post: Starting My Sports Business Journey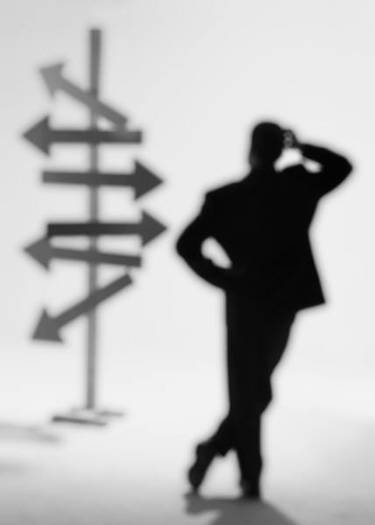 Today's post is courtesy of guest blogger Kyle Murphy. (Editor's Note: I did not ask Kyle to write this, but when he sent it to me and asked if I would share it, I couldn't say no. ~RS)
While at TheBusinessofSports.com networking event in Philadelphia two weeks ago, I took a few minutes near the end of the night to stand alone, with a cold pint of Yuengling in my hand and a "Hello my name is Kyle" name tag, to reflect on the past year and a half. Here I was, standing among dozens of seasoned sports-business professionals who I could now call my peers as well as all of the aspiring professionals, who I was now giving advice to on the subject of getting in the business. In this brief pause from reality, I quickly thought back on the unique journey that eventually brought me into one of my most sought-after industries to work in – the business of sports.
It wasn't that long ago that I was standing in a similar setting, holding a different brand of beer and mulling over a corporate job offer from a Fortune 50 company that was offering me more than I could have ever imagined coming out of college. In fact, not only was the pay and benefits package extremely generous, but I would be working and living in the good old Midwest – where the cost of living is next to nothing and where I had grown up all these years. With an opportunity on the table like that, why was I attending a networking event in Philadelphia just over a year later?
In May of 2011, I graduated from Butler University with a Bachelors degree in Business Administration and a concentration in Marketing. While in school, I was fortunate enough to have many prestigious business internships and learn from top rate professors on my way to securing the ultimate goal – job placement. But despite setting myself up for a job after graduation, the most rewarding moments came while dressed up in blue and white striped overalls charting a bus to an away basketball game or organizing food and incentives for a women's volleyball game, which is where I got my first taste of sports business.
During my Junior year, the same year Butler men's basketball made it to the National Championship game in its home-town of Indianapolis, I was elected as the Marketing and Public Relations officer for the Butler University student section, the Dawg Pound. My responsibilities included obtaining corporate sponsorships for funding, planning events and tailgates to increase attendance, and managing social media and website updates. I was hooked.
The next year, I was elected President of the Dawg Pound, the same year Butler men's basketball made it again, to the National Championship game, this time in Houston. From planning student travel and ticket distribution to managing a fan loyalty program, I couldn't get enough of it. By filling the rest of my non-class time interning with Butler University Sports Marketing, I was officially submerged in Butler sports – while at the same time becoming an expert t-shirt folder.
Things were all falling into place. I was enjoying my last few months of college, excelling in my role with Butler Athletics, and assuming that I would soon be accepting a lucrative job offer with Caterpillar Inc. in Peoria, IL. And then it happened. My fiancé came over after class one day and told me the "good news": she had just received an offer for her dream job at Johnson & Johnson. The only problem was – it was located in Philadelphia, PA.
After lots of healthy conversations and heated discussion, I decided to take a risk, a huge risk, and turn down a sure-thing at Caterpillar to follow my wife to Philadelphia, where we agreed I could pursue my new passion – sports marketing. In the months leading up to our move, I spent day and night cold-calling, emailing, researching, and attempting to make connections as best as I could – but the truth of the matter was: I knew no one out East; worse – I knew no one in SPORTS out East.
Although I was persistent with my follow-ups and checked in on a monthly basis, nothing seemed to materialize. Unless you count the two missed interview calls that I received upon checking my voicemail following our out-of-the-country honeymoon. Turns out – they had already filled the position. My full-time job became networking and application filing.
One night I lay awake thinking about how I could have been in my second month with Caterpillar, and yet here I was still unemployed trying to follow what started to look like an unachievable dream. Just when I was about to accept a pharmaceutical job offer to help pay the bills, a sports connection was finally made.
It wasn't a returned phone call or a discussion over a cup of coffee, it wasn't a replied-to email or at job fair; the connection I made that landed me my first job in sports came from Twitter.
I had randomly reached out to a sports executive on Twitter in order to pick his brain on the industry and business of sports. A few follow-ups later, and I was on the phone with him. A few conversation and an email later, I was given a link to a job he recommended that I apply for (where he would put in a good word). Three interviews later, and I am now beginning my second year with FanOne Digital Marketing – a division of New Era Tickets and Comcast-Spectacor, where I manage digital marketing campaigns for 15+ professional sports teams and entertainment venues.
Who was the sports executive that I connected with more than a year ago on Twitter? None other than Russell Scibetti, owner and operator of TheBusinessofSports.com.
@rscibetti Do you have any advice for a Senior marketing major from Indiana who wants to work in sports on the East Coast next year? Thanks

— Kyle Murphy (@merfe05) December 28, 2010
My story isn't about giving up on tradition methods of networking (cold-calling, emailing, job fairs, etc.) because all of that is still important and relevant to this day. My story is meant to encourage all of those aspiring sports professionals to utilize ALL channels of communication to follow your passion and make connections.
My dream of working in sports might never have came true if it weren't for a single tweet that I sent to Russell many months ago – and for that I owe him and social media my career.
You can reach Kyle Murphy via email at Kmurph5@gmail.com or on Twitter at @merfe05.