New Sponsorship Recap: Best Buy, Russell Athletic and Old World Industries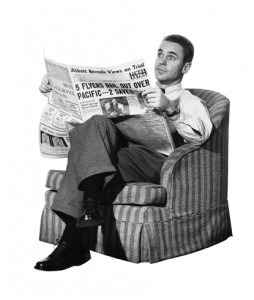 One of the benefits of running this blog is finding out about new, creative and effective partnerships right when they happen. So moving forward, I will occasionally post a "New Sponsorship Recap" to highlight these deals. Thanks to the brands and properties (and their PR agencies) for always keeping me up to speed!
Best Buy Evolved Viewing Experience
Best Buy launched the Best Buy Evolved Viewing Experience. Making its debut for the Geico 400 in Chicago, the Best Buy Evolved Viewing Experience showcases what you can do when you combine normal technology with some imagination and innovation resulting in an out-of-this-world experience. Optimized for racing, Best Buy partnered with Two Bit Circus to create a fully immersive experience for fans that makes them feel like they are actually part of the race.
Best Buy is launching the Evolved Viewing Experience in Chicago as part of its Roush Fenway Racing sponsorship activation program. It will be on display for fans to experience in a unique Best Buy Sky deck interactive environment that includes gaming kiosks where visitors can engage in Xbox 360, PS3, Nintendo Wii and Nintendo DS. There is also an Augmented Reality Station featuring unique display technology that allows visitors to interact with different Best Buy brand logos for a Best Buy gift card give-away. Fans can also snap photos of themselves sitting in the Evolved Viewing Experience which will be texted to them to post to their social networks.
In addition to the Chicago launch, the Best Buy Evolved Viewing Experience will be at track in Charlotte and Homestead during the Chase races this season. Best Buy has been a team sponsor for the past eight years, and the 2013 season will mark the company's ninth year with the sport.
To begin, the fan hears the sounds of the race as the seat reclines and three HD monitors lower around the viewer, creating an immersive viewing experience, offering three unique perspectives on the race. The fan's body is the remote and can alternate between camera angles with a simple swipe of the hand. Viewers experience the rumble of a stock car engine under the seat, while special surround-sound speakers make them feel like they are on the track. Bladeless fans under computer control add haptic feedback to the experience, blowing wind through the user's hair. An ASUS CM 6830 computer outfitted with three graphics cards, powers a detailed simulation racing game used by pro drivers to prepare for actual races. Fans become the driver in the game, using an accelerometer-based steering wheel as the race is projected onto the three separate screens. Fans are also able to switch between the race simulator and the actual race footage.
A series of five Webisodes of the "behind-the-scenes" making of the Evolved Viewing Experience can be found on the Best Buy YouTube channel. Fans can also visit the Evolved Viewing Experience tab on the Best Buy Facebook page.
Russell Athletic and the "Fight Like Dylan Award"
Russell Athletic announced the 2nd annual "Fight Like Dylan Award," which honors the courageous life of Dylan Rebeor, a terminally ill football player whose last wish was for his team to win the state championship and to receive new equipment for his teammates. To celebrate Dylan's life extraordinary life, Russell Athletic will donate apparel and equipment via a $50,000 grant to one high school team that has demonstrated determination through sports.
A brief background on Dylan's story: In 2010 a 16-year-old named Dylan Rebeor from Tennessee was terminally ill with colon cancer. He played football for Columbia Central High School and his wish was for his team to win the state championship, which they hadn't done in 58 years. The team dedicated their season to Dylan and made it to the state championship game. Hours before kick-off—just before Russell Athletic presented the team with new uniforms to wear before the game—Dylan passed away. The team went on to win title.
To be eligible for the "Fight Like Dylan Award," teams must post a submission on the Russell Athletic Facebook page explaining how their team overcame a challenge or triumphed in the face of adversity.  Former Indianapolis Colts head coach and current NBC Sports Football analyst Tony Dungy and Cleveland Browns quarterback Colt McCoy will serve on the "Fight Like Dylan Award" selection committee, along with Dylan's mother and Columbia Central High School head coach, Vance Belew.
NHRA and Old World Industries
NHRA announced  they have entered into a multi-year agreement with Old World Industries, LLC, naming Peak Antifreeze, BlueDEFTM Diesel Exhaust Fluid, and HERCULINER official sponsors of NHRA beginning in 2013. As part of the agreement, NHRA will feature Peak Antifreeze,  BlueDEF Diesel Exhaust Fluid and HERCULINER  with "official" status.
This represents Old World Industries' first official relationship with NHRA.  As part of the official sponsorships, Peak will maintain its long-standing primary sponsorship on the Peak Motor Oil Top Fuel dragster of T.J. Zizzo.   In addition, and during the Mac Tools U.S. Nationals presented by Auto-Plus, Old World Industries announced the formation of the Peak Performance Race Team which includes Zizzo, as well as NHRA Lucas Oil Drag Racing Series competitors Duane Shields, Jay Payne, Dan Fletcher and Sherman Adcock, Jr.
The official sponsorships include onsite presence at all NHRA Full Throttle Drag Racing Series events, advertising through NHRA's multimedia outlets, and commercial inventory in the ESPN2/ESPN2HD broadcasts.  These products will be available to race teams to further fuel their race success.  Old World Industries also plans on engaging fans on-site through the use of NHRA's Nitro Alley.