Dodgers Dream Day with Omaze
I normally don't promote contests on the blog, but this particular promotion has an interesting sports business twist to it while also benefiting a good cause, so I'm happy to make an exception. Omaze, which is a contest platform offering rare experiences to help raise money for charities, is running a "Dodgers Dream Day" contest where the winner will get to spend some time with team president and part-owner, Stan Kasten.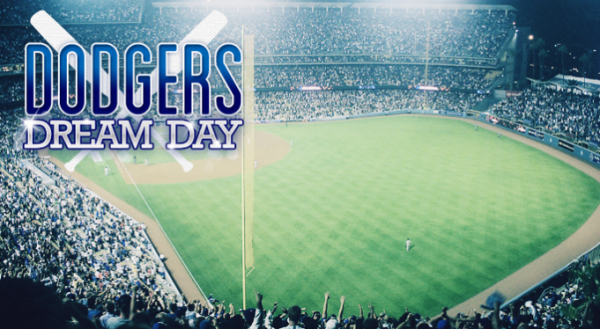 About the experience:  For anyone who's dreamt of shadowing Dodgers owner Stan Kasten and meeting the players during batting practice, Omaze is making that dream possible. Anyone can log on to Omaze.com, make a minimum $5 donation to the Inside Out Writers Foundation and be entered to win this once-in-a-generation opportunity to watch the Dodgers play the Rockies in the second to last series of the season.
Meet the players during batting practice
Shadow owner Stan Kasten and sit in the press box
Every 4 entries provides a day of re-entry services for formerly incarcerated youth
In addition, the folks at Omaze have given me five additional entries to give away to blog readers. So, the first five people to comment on this post and include one sports business question that they would like to ask Stan Kasten will receive a free entry (no guarantee you'd actually get to ask your question if you win – just trying to add some content to the comments!). So leave your comments, buy a ticket (or five) over at
Omaze
, and good luck!
About Omaze: Omaze offers everyone the opportunity to engage in once-in-a-lifetime experiences with celebrities, athletes and the world's greatest thinkers with the proceeds benefitting a social cause.  The process works similar to a charity raffle. Anyone can enter to win an Omaze experience of their choice by donating just $5. Once the deadline to enter for the experience passes, they collect all the entries and select the winners through a third party computer generated random selection process. The proceeds are delivered to benefit a specific social cause. The goal of the campaign is clearly quantified and they track the impact over time so you can see how your support has impacted lives.