A Screening with TV Everywhere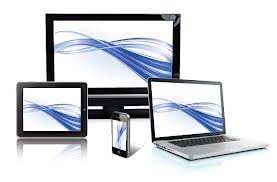 TV Everywhere does not, and will not affect broadcast ratings. The record setting amount of devices that were verified for the London Olympics and the event's record breaking television viewership demonstrate this fact. The success of NBC's TV Everywhere approach will have a long lasting effect on the sports industry, and provides us with key insights into consumer behavior.
1. Fans will continue to consume sports on the biggest available screen.
Sports are a passive television viewing experience that builds to climatic points over the course of a two to three hour broadcast. Smartphones are designed as lean forward devices which produce short durations of this intense consumption. Smartphone owners will use their device for a short period to consume sports when other options are not available.
Unlike smartphones, tablets are lean back devices which encourage prolonged passive consumption in sports. However, the personalized nature of tablet consumption provides restrictions on when the device will be utilized to watch sports. Furthermore, tablets do not encourage the active expression of emotion which sports so often elicits. It would be interesting to know the number of MLB At Bat users that have broken their screens because of a blown call.
2. Multi-platform viewing options increases the universe of an event, it does not fragment it.
The aforementioned limitations of smartphones and tablets demonstrate that these devices are not first screen viewing options. Their secondary position is indicative that they will not supplement traditional broadcast consumption, but will provide additive reach to consumers that are not able to view the live broadcast. It is the same theory that MLB.TV has applied to out-of-market broadcasts. Therefore, it behooves both broadcasters and leagues to make their content as freely accessible as possible to consumers. The secondary viewing options will increase the potential reach for broadcasts and will not augment broadcast viewership.
The continued escalation of rights fees demonstrate that networks remain bullish on sports as a primary vehicle to attract advertisers. ESPN's new agreement with MLB shows that networks are approaching negotiations with an eye on increasing the breadth of the digital rights. These extensions will continue to escalate the value of television rights. It is now incumbent on properties to deliver innovative experiences for their consumers.
Peter Amador is a Digital Sports Professional.  The views here are his, and do not necessarily reflect those of his employer.