Using Brackets as a Sales Tactic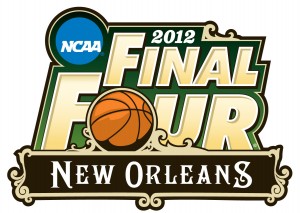 Last night I received the following email which featured an interesting sales tactic. All identifying marks have been removed (substitute content in bold):
Russell,
I'm not sure if you're a basketball fan, but the NCAA Men's Basketball Tournament starts tomorrow and I thought it might be fun to start a bracket pool.  We'll be giving away a pair of Knicks tickets to the overall winner as well as prizes for 2nd and 3rd place.  It's free to enter and always fun to follow for a few weeks.  Even if you only get around to watching the highlights.
If you are interested please fill out the COMPANY X bracket on CBS Sports: COMPANY X BRACKET POOL LINK
The password is PASSWORD and you will probably need to create a CBS account if you don't already have one.
Let me know if you have any questions and good luck to you if you do decide to participate.
SIGNATURE
In case it's not clear, this email did not come from a friend of mine. Instead, this came from a company that is interested in selling me their particular services. They have sent me emails in the past, so this isn't a completely "cold email" either. I don't think I've seen March Madness brackets used this way before. It's quite an interesting way to try and tap into people's excitement for the tournament while building a relationship with a prospect. In this case, it also qualifies as a targeted message, since I work in the sports industry and this is definitely pushing that angle with both the bracket and prizes. Finally, you should know that the company's services aren't sports-specific, making this even more of an outside-the-box idea.
I don't know how much traction they will get from this approach, since most people prefer joining bracket pools with their friends, but I give them a lot of credit for trying.