The NFL-Wharton Prep Leadership Program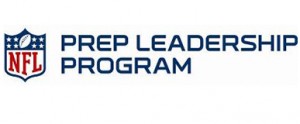 A friend of mine passed along information about a great educational program for current high-school students, done in partnership between the NFL and the Wharton School of Business at the University of Pennsylvania. It's called the NFL-Wharton Prep Leadership Program and it runs from June 25 – 27.
If you are a current student-athlete, this is definitely an opportunity to jump at. Working with the NFL and faculty from The Wharton School, this summer program for rising high school seniors will give you a competitive edge as you prepare for collegiate athletics, academics and your future career.
The NFL-Wharton Prep Leadership Program recognizes student-athlete success both on the field and in the classroom. The program is a selective leadership and achievement recognition program for elite male and female student-athletes participating in all sports. Participants receive specific leadership training and development programming designed by The Wharton School. The rigorous coursework, breakout groups and panels will provide a formal foundation of leadership training for the next generation of leaders!
The program will focus on five main areas:
Basics of Leadership – assessments, styles, motivating others
Professional Development – life skills, social media
Career Development – preparing for the future with resumes, mock-interviews, public speaking, networking
Financial Education – an introduction to financial terms, tools and the role of financial advisors
Basics of Management
The NFL and Wharton will select a group of 36 top high school student-athletes graduating next year. Applications must include high school transcripts, standardized test scores, letters of recommendation, student essay and athletic achievements records and will be used to select participates. A minimum cumulative GPA of 3.5 and either First Team All-Conference or All-County/State performance in athletics is required.
Tuition, room and board costs will be covered by the Wharton School. Selected participants will be responsible for the cost of travel to and from the program.
All interested student-athletes must complete the formal application by Thursday, March 15. You can access the application here. All completed applications will be reviewed by the NFL and Wharton, and applicants will be notified of selection decisions on Friday, April 20.