Networking in Philadelphia and Other Events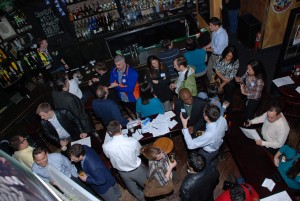 In case you haven't checked out the Event Calendar, we have another regional sports networking event scheduled for this month!
The Business of Sports – Philadelphia Networking Event
Tuesday, February 28 at the Field House
Open networking from 6:30 to 9:00PM
Free to attend, all backgrounds welcome (No resumes please!)
Our goal is to create a regular series of sports business networking events in as many major markets as we can. These events provide opportunities for sports professionals on all levels to connect with other like-minded individuals and build up their professional network. Our feedback from these events continues to be tremendous, so we will keep seeking out new locations and new ways to help support this wonderful community. We hope to see as many of you as we can at one of these events very soon!
In addition, we've added several other career fairs and development events to the calendar, including:
You can always visit the Event Calendar page for the most up-to-date list of upcoming sports business events and networking opportunities!