The Interplay of Sports, Business, and Social Media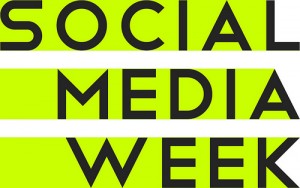 This Thursday night, February 16, I will be moderating a Social Media Week panel in New York called "The Interplay of Sports, Business, and Social Media." The event starts at 6:00 PM and takes place at the Wix Lounge, 10 West 18th Street, 2nd Floor. We have a great lineup of panelists, including:
These sports, business, and social media-minded leaders will offer their thoughts and experiences on the growing use of social media in the sports and entertainment world. Get a deeper, inside look into the current state of social sports, as well as where the future lies between these two always changing fields. Listen, ask, discuss, network, and learn by coming to this evening panel.
Attendees will have the chance to mingle and meet each other upon registration prior to the panel, hear from and talk with the event speakers, and enjoy a night of drinks, sports chat, and social media and business trends. This is a must attend for anyone in the sports, marketing, social media, digital media, advertising, entertainment, and sponsorship industries.
Located steps from Union Square, the Wix Lounge is a completely free co-working and event space for creative professionals. Grab your laptop, pop into the Lounge and enjoy a productive workday, great networking opportunities, and amazing events. Active since 2010, the Wix Lounge is run by Wix.com, a free publishing platform providing user friendly tools for building beautiful, easy-to-make desktop, mobile, and Facebook websites. The Wix Lounge provides free support to Wix.com users, giving them help and advice for making the ideal website. To learn more about the Wix Lounge, please visit www.wixlounge.com
If you have any questions, feel free to contact the event organizer Tyler Becker at tyler.becker@nyu.edu or on Twitter at @TylerJBecker.
Click here to register via EventBrite or through the Social Media Week NYC website.