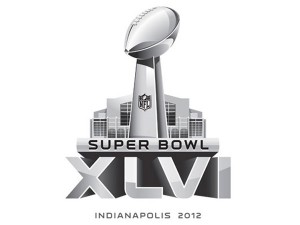 With Super Bowl Sunday around the corner, now is a great time to think about some of the various sports business plots tied to the big game…
– The Ratings Game:  With two of the country's top markets represented in what's been billed as a rematch of Super Bowl 42, this year's game is in position to set another record. Last year's game averaged 111 million viewers, which was 4.5 million more than the previous year. Could we see 115 million this year? Maybe even 120? Well, 120 million might be a stretch, but it's probably safe to assume that this year will set another ratings record.
– Hello Indianapolis:  If you build a new stadium, there's a good chance you will host a Super Bowl. Lucas Oil Stadium opened in 2008, and gets to host the big game at the end of its fourth full season. While the game may break television records, attendance will be significantly lower this year because the stadium only holds around 70,000 for football, almost 30,000 less than last year's game in Dallas. With 30,000 less ticket buyers in attendance, there could be a smaller economic impact on the city compared to previous host locations, but "small" is relative. Historically, the Super Bowl generated upwards of $500 million in additional revenue for the host city.
– Marketable Superstars:  This game features two of the league's most marketable players in Tom Brady and Eli Manning, with both athletes already tied to several visible product endorsement deals. The real question is, will anyone else make a big leap in marketability from this game? Some potential names to watch include Rob Gronkowski, Wes Welker, Jason Pierre-Paul, Victor Cruz and Hakeem Nicks. While every local fan and fantasy football participant knows these names, starring on this stage can take them from fantasy-relevance to national-relevance very quickly.
– Ticket Prices:  Darren Rovell has been covering this story over on his CNBC blog and on his Twitter feed. The combination of marquee opponents in high-income markets playing in close proximity to another high-value market (Chicago) has all contributed to drive up tickets prices even more than normal. Of course, the market may be over-inflated right now, so those hoping for a bargains may see prices come back to earth this week. If you do plan on going to the game, I hope you booked your flight a while ago, as flights into Indy are completely booked and flights into Chicago have risen over 200%.
– The Commercials:  It almost seems like every year, the commercials draw just as much attention as the game does, which certainly goes a long way to explain their cost – an astronomical $3.5 million for a 30-second spot. On Monday, we can all argue which ones were the funniest, the most bizarre, the most effective and most ridiculous. A new twist this year seems to be the decision by several companies to release the commercials before the game airs. You can click here to view seven ads that are currently available online. While leaking the ad early does remove some of the surprise element, it will still be seen on Sunday by those 100+ million viewers, so maybe this tactic will end up generating more buzz for these companies.