Interview with Justin Cener of Crowd Seats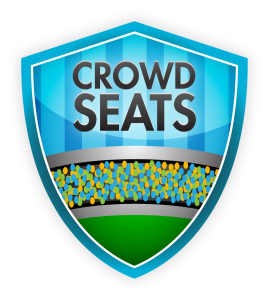 Yesterday I sat down with Justin Cener, Founder of Crowd Seats, to discuss how sports organizations can use group-buying deal sites as part of their sales efforts and what's unique about the Crowd Seats product compared to other options.
Justin, give us a brief overview of Crowd Seats?
Crowd Seats is the first and only daily deals site for sports tickets. We offer amazing sports ticket deals for 50-90% off face value with no added ticket fees. Consumers love us because we offer great tickets for great games at unbelievable prices. Teams and events love working with us because we've created a medium to generate revenue on distressed and last-minute ticket inventories. We focus on one niche – sports, and our business is built to meet the needs of sports teams.
In general, how do you see discount and group-buying sites adding value to sports organizations? What trends have you seen in this area?
Sports tickets are the ideal match for the daily deals model. Sports ticket inventory is perishable – if you don't sell it, you lose it. Teams have an incentive to offer discounts in order to salvage this perishable inventory.
Further, the nature of attending a sporting event solves the issue of overage spending. Deal sites have had to battle a lack of overage spending as customers would buy a deal and not spend a dime extra. For each ticket sold, teams can count on additional per-cap revenues in the forms of parking, concessions, and souvenirs. $20 parking, $8 beers, and $6 hot dogs add up quick and represent a significant revenue stream for teams.
How should teams best manage the risks associated with discounting tickets? Are there any best practices you recommend?
Teams know they need to discount to salvage distressed/last-minute inventory, but they hate offering discounts to their full-price-paying customers. Teams can alleviate this risk by utilizing services like deal sites to promote the offer to their own user bases. We do recommend that the team provides as big of a discount as possible without going too far past their season ticket price.
How important is the group/social component of these sites in driving sales?
Going to a sports game is a social event, a group event. Further, getting a great deal is a social event as well so the two mesh nicely together. In order for these deals to be really successful, there needs to be a social element to it. That means social media needs to play a huge role in both increasing deal exposure and driving sales from social proof. There is no better advertisement than one that comes from a customer that is sharing his/her purchase. As an example, with Crowd Seats, over 1/3 of our sales come directly from Facebook or Twitter.
What is different about Crowd Seats compared to other non-sports-specific sites like Groupon and LivingSocial?
As a niche daily deal site focusing on sports tickets. we're able to build our business to meet the needs of sports teams. We've spoken to over 50 teams and events nationwide and listened to what they were and were not happy with when working with deal sites. Armed with this data, we built Crowd Seats to give teams another avenue to move inventory on their terms.
Most importantly, we differentiate ourselves from Groupon, Living Social, etc in two major ways. First, we offer the most aggressive revenue split in the industry – by far. Our revenue split gives the team a much larger share, leaving them with far more revenue per ticket than they would receive with other sites. Second, we provide full customer contact information to our partner teams so they can build their customer base. So, we're not only generating revenue, we're driving highly targeted leads to teams. This has been extremely well received by teams and has been a driving force behind a lot of our relationships. As a niche site, users who sign up show a pre-determined interest in our partner's products and we consider them to be highly targeted leads for teams.
What's next for Crowd Seats?
Currently, we're live in two markets, New York and Los Angeles. We've sold over 250 tickets to date and we're aggressively targeting new markets to enter. In total, we see 16 potential markets nationwide and we've already begun to build relationships with many teams in those regions.
You can connect with Justin Cener on LinkedIn or on Twitter at @CrowdSeats.