Opportunities in CRM and Database Roles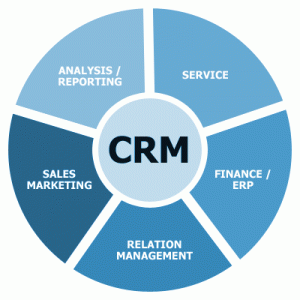 My full-time roles in the sports industry have been focused on the CRM and database space, and these positions can have lots of fun and interesting responsibilities, such as:
Consolidating data to build a complete picture of each fan and customer
Building distinct customer segments for targeted marketing campaigns
Managing digital communications using email, web, PURLs, social media and more
Creating detailed customer profiles to understand who are fans are
Measuring the results of sales and marketing initiatives
Generating new leads and building models to predict sales and renewals
Using marketing automation to generate incremental revenue
Analyzing ticket sales and survey research data to identify trends and opportunities
Leveraging technology to build efficient sales, service and marketing departments
In general, CRM and other technology and analytics-based marketing programs are becoming more and more valuable for sports organizations, and people with this type of experience are in more demand across the industry. Ideally, candidates for these positions will have a mix of experience with some of the following:
Ticketing systems (Ticketmaster, Paciolan, Tickets.com, Veritix)
CRM platforms (Microsoft CRM, Salesforce.com)
Web and database technologies (HTML, SQL, PURLs, email marketing, social media)
Statistics (Excel, surveys, crosstabs, regressions, forecasting)
Strong analytical thinking skills
Because of my background, I regularly find out about job opportunities in these areas, from entry-level coordinator positions up to director-level openings. So what I'd like to do is compile a personal database of individuals with experience and interest in these positions, so that I can refer candidates as these positions become available. If you're interested in being a part of this list, please send your resume and a small introduction to
russell@thebusinessofsports.com
. Any resumes received will be held in confidence and I would contact you directly before sending a resume on to a potential employer. Thanks, and hopefully I can help pair up some great companies with great candidates!