2011 Ivy Sports Symposium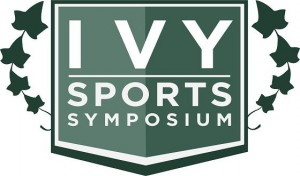 For those of you in the Northeast, I wanted to make sure you know about a great event coming up in a couple of weeks down in Philadelphia!
The 6th Annual Ivy Sports Symposium @ Wharton School, University of Pennsylvania
Friday, November 18, 2011 from 8:00 AM to 7:30 PM (ET)
Today is the final day to register for the 6th annual Ivy Sports Symposium (formerly known as the Princeton Sports Symposium) on Friday, November 18 at the Wharton School of the University of Pennsylvania. The Ivy Sports Symposium is an annual sports business conference established in 2006 by Chris Chaney (Princeton '07) at Princeton University. Click here to view the 2011 Symposium agenda.
The Ivy Sports Symposium is one of the global sports industry's premier conferences that sets the standard among college-based sports business events. It is widely considered the best and most comprehensive one-day event. The Symposium has gained industry-wide recognition since its inception by featuring more than 180 unique speakers from around the world representing all facets of the sports business.
The Symposium aims to advance the sports business by facilitating interaction among students and professionals, providing a forum for communication and debate, and enabling some of the most successful executives in the industry to share invaluable knowledge with their peers and successors.
Click here to register today for the 2011 Ivy Sports Symposium.