Recap of MLB Dynamic Pricing in 2011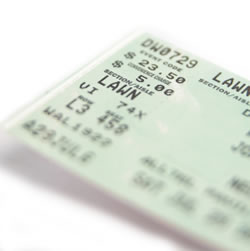 My friends over at Qcue,who specialize in dynamic ticket pricing in professional sports, sent me over some interesting information on what they were able to do with their Major League Baseball clients in 2011. I think this is valuable to share, particularly for any organizations that are thinking about the pros and cons of implementing a dynamic pricing strategy.
—–
Qcue today announced the 2011 Major League Baseball (MLB) season was the most active season to date for dynamic pricing, resulting in significant gains for all clients, including increases in total revenues, full-price ticket sales and revenue per seat (excluding season tickets, which do not use dynamic pricing).
With the regular season now complete, Qcue conducted in depth analysis across clients, concluding that the frequency of price changes has a direct impact on incremental revenue. In fact, they estimate that a team can generate an additional $900,000 in incremental revenue over the course of a season by making one additional change to each of its section prices.
Results like this show why dynamic pricing is quickly becoming an industry standard with more than one-third of MLB teams, as well as teams across other leagues, implementing the practice. Qcue's roster continues to grow, with the New York Mets and Seattle Mariners set to implement dynamic pricing for the 2012 season. Qcue clients now represent 95% of all dynamically priced baseball tickets.
On average, teams approached 2011 with conservative on-sale prices, often lower than previous years, providing substantial values for many fans.
Additional findings include:
Average price change per seat: $1.55 increase
Average percentage change per seat: 3% increase
Average price decrease: -$13.63
Average price increase: $3.27
"The market has definitely hit a tipping point, where teams are no longer wondering 'if' they should embrace dynamic pricing, but rather 'how often' to leverage the intelligence and flexibility a solution like ours can provide to drive incremental revenue," said Barry Kahn, CEO of Qcue. "Our analysis demonstrates the relationship between the frequency of price changes and incremental revenue and the value of understanding real-time market dynamics in setting more accurate prices. Teams that adjust prices more frequently make more money that can be invested back into the club."
In addition to regular season pricing, teams are finding ways to extend dynamic pricing to new scenarios such as spring training, which the San Francisco Giants successfully did this year in Scottsdale, Arizona.
Qcue's turnkey software solution helps teams analyze sales data and other external pricing variables, providing sales and revenue projections, strong reporting capabilities, as well as market-based price recommendations. Additionally, integration capabilities remove the management burden teams often face by directly communicating price changes to the teams' ticketing system and website.
Thanks to Cybele and Barry from Qcue for sending this over!