Tweet-Take on the Women's World Cup Final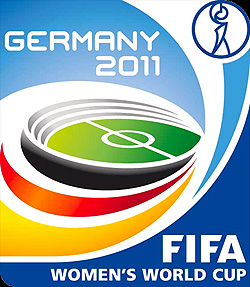 Rather that relying just on my opinion, earlier this morning I asked my Twitter network, "What does the #USWNT loss yesterday mean for the WPS and soccer in the US in general?" Let's take a look at some of the different replies I received, ranging from quite positive to pretty gloomy…
From @timingle:  Loss is unfortunate but gives increased motivation to continue developing program. A strong, well-funded professional women's league can only help the future of the #USWNT, it certainly can't hurt it. Recent fans of the #USWNT need to be made AWARE of WPS. 'Strike while the iron's hot', so to speak, capitalize on excitement.
From @gx5:  Means nothing for soccer in the US. Was never big, will never be that big here. Nothing changes. Huge hit for WPS though. People will continue to not care. Another Cup win could've temporarily boosted attendance.
From @andrewhfine:  Definitely a hit to lose, but game was well played and very entertaining. As far as attracting fans, thats better than 3-0 win.
From @ShekBorkowski:  Probably nothing. US fans are big event fans and a typical womens football club match just will not excite them. Not really possible to sustain that level of interest without media coverage we have witnessed since the BRA match.
From @Chris_Lesley:  It meant WPS being marketable for 3 months to not being marketable at all.
From @parkour_knox: As much as I loved them being there, even a win for #USWNT would have done very little for WPS or womens soccer in the US. The hype around the game was more about national pride and less about people caring about womens soccer #inmyopinion.
From @jonathan_norman: I think the strong overnights bode well for the long-term health of soccer. I still see growth potential, honestly. #sportsbiz
From @spencerlueders: Millions in $ and lost potential of young girls picking up the sport. London 2012 is next chance.
From @JoshuaABoren: Long term it benefits the game. Added lots of new fans & drove interest. Short term though, people will forget when NFL is back.
In addition, this was the first topic discussed in last night's weekly #sbchat. You can check out the transcript here (thanks to @cannonjw for sending this over). What do you think the short- and long-term impact of yesterday's match will be?