NBC and the Olympics: Does the Risk Outweigh the Reward?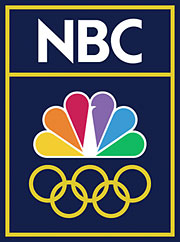 Today's post is from guest blogger Travis Yost, an Arizona State University graduate with his B.S. in Business Management. In the past, Travis has covered the World Series of Poker for BLUFF Magazine and acted as a contributor to the likes of Deadspin, KuklasKorner, and MSN FoxSports. Currently, he covers the Ottawa Senators for HockeyBuzz.com.
Just last week, NBC was able to extent its partnership with the Olympic Games through the year 2020, forking over a hefty $4.4B sum in exchange for broadcasting exclusivity.
Exact terms of the contract are not yet known, but one certainty is that the Olympics will remain on NBC for the next four games, starting with the 2014 Winter Games in Sochi, and ending with the 2020 Summer Games in a locale still to be determined.
Obviously, NBC's been pretty forthright and open about making the Olympics their proverbial bread and butter, but it does beg the question of whether or not spending such massive amounts of money for a competition that's waned in popularity over the past couple of decades is truly a smart business decision.
When Dick Ebersol decided to step down as Chairman of NBC Universal Sports & Olympics, many expected the business plan for the network to change. As a sports entity, NBC's primarily targeted two fronts – the National Hockey League and the Olympics – in an attempt to stay ahead of the curve and build on the potential for growth in unsaturated markets.
For that reason alone, it wasn't entirely surprising to hear that NBC and Comcast managed to strike a deal with the National Hockey League a month ago. NBC's been fairly adamant that the National Hockey League, by and large, will continue to grow over the next decade.
The success the league's had since the devastating lockout in 2004-2005 is quantifiable, so when NBC handed the NHL $2B for exclusivity and broadcasting rights over the next ten years, many praised the network for it's focus on building in both the short and long-term. With the deal, NBC and the soon-to-be renamed Versus will offer a much more enviable product line, one that's going to deliver the game of hockey on a daily(as opposed to weekly) basis.
Dick Ebersol – now Mark Lazarus – and NBC's other business venture in the Olympic Games has been far more treacherous. When reports surfaced back in 2010 that NBC Universal would lose almost $200M on the Vancouver Games alone and continue their hemorrhaging in the 2012 London Games, many expected the network to shy away from a massive overpayment at the very least, and in all probability, back out of a bidding war with other network conglomerates.
That wasn't the case.
The $4.4B bid NBC put forward crushed the opposition. For a benchmark, ESPN had offered just $1.4B for the 2014 and 2016 games, putting an average at $700M per. NBC's deal is 1.5 times that. Said ESPN in a public statement:  "To go any further would not have made good business sense for us," ESPN said in a statement. "We put our best foot forward with a compelling offer that included the enthusiastic participation of all of The Walt Disney Co.'s considerable assets."
For whatever reason(s), it's pretty apparent that NBC thinks the American public will begin to buy figurative stock of the Olympic Games and tune in with regularity, but considering recent trends, I'm not sure the general public is as confident.
Again, the deal makes fiscal sense if the Peacock Network can change how they deliver their product and make it once again appeal to men and women of all ages. NBC took a royal beating from media types for their 'tape delay' broadcasts of the 2010 Olympic Games, but that now seems like a thing of the past. In this day and age, there's really no excuse for tape delay in the first place, especially when you consider how readily available information is through the internet. After the merger with Comcast,  NBC is changing its tune and remains confident that they'll be able to broadcast all events live, meaning an almost certain ratings jump across the board.
One problem, though – the United States is approximately 14 hours behind Russia(host of the 2014 Summer Games), meaning that the appeal of 'live events' rapidly diminishes. Aside from a very select few sports – basketball, soccer, and hockey come to mind – there aren't a whole lot of events that will have Americans staying up during all hours of the night.
Another problem includes general availability when it comes to broadcasting. As per USA Today, NBC is strongly considering using internet web streams as one of their primary ways of delivering live content. Again, there seems to be a certain disconnect between NBC's aspirations and the reality amongst the general public. For many, if it's not on television, it's not worth tuning into, period. And, that's without even mentioning the fact that many still do not have consistent high-speed internet access to follow the Olympic Games online.
There's no question that NBC and the Olympic Games remain optimistic about creating and sustaining a profitable relationship, but the reality is this deal – coined 'egregiously large' by some – is of the high-risk, high-reward nature. You have to admire NBC's courage and faith in their forecasting, but another contract that sees the hemorrhaging of funds for years to come could mean the downfall of one of America's largest commercial broadcasting television network.