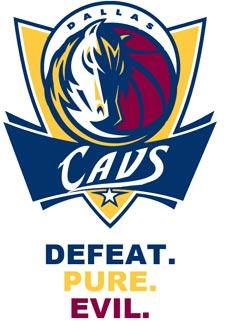 Today's post is courtesy of guest blooger Jamie Acks.
It's playoff time in the NBA and the buzz is stronger than ever. Will "The Big Three" be victorious or will a long shot steal the crown?
For the past five years Clevelanders had the pleasure of rooting on their beloved Cavaliers. But, this year was different and Cavaliers fans have now taken on a very different role. The role became to root for whomever "El Heat" faced in each round. Throughout the 2011 NBA Playoffs, the 76ers, Celtics, Bulls and Mavericks have become something to all Cleveland fans.
Recently, I was sent a website that asked me to become a "Cavs for Mavs" fan. Cavs for Mavs (@CavsforMavs) and it's creator have sparked some hype and the emotions of NBA fans across the U.S. Within just hours the Twitter handle had over 1,000 followers and as of this morning has reached over 5,900.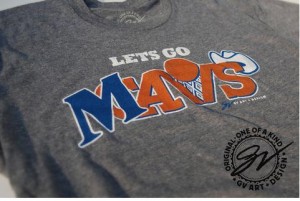 The moniker is coupled with a logo and even "Cavs for Mavs" limited edition t-shirts. Cleveland fans have tagged the team with the names Cavericks and Mavaliers and over the past few days the chatter has been something else – even The Heat are talking about it.
The platform brings a new component to the 2011 Playoffs. Without the campaign an entire region of fans may have dropped off from watching or listening to the games and news.
In my mind, this is innovative and has caught the attention from a wide audience, so "what's not to like?"
Jamie Acks recently graduated from the Ohio University MBA / Master of Sports Administration program. She accepted a position with Genesco Sports Enterprises, based in Dallas, TX.