As you can see from the image below, I'm probably about 90 minutes early in writing this post, but even though the Wizards haven't "officially" announce their new look, I think it's ok to start discussing it now.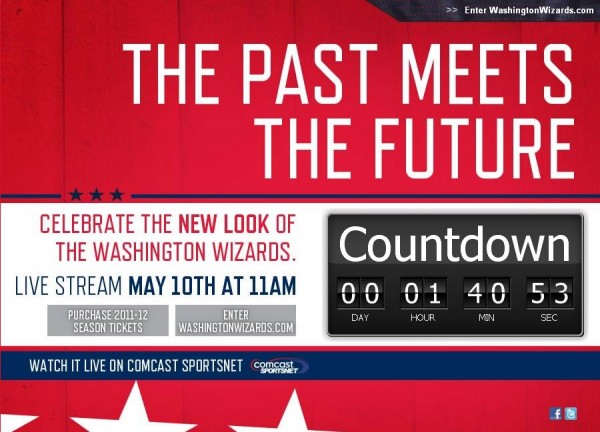 This morning, the Wizards are going to officially change their colors back to the traditional red, white and blue that the old Washington Bullets used to use. This color change will also go along with new marks, logos and jerseys. Personally, I think this is a great idea – any team in the nation's capital would do well to feature red, white and blue as their primary colors. It should provide a strong fit to their regional brand (the name "Wizards" might not fit, but that's a discussion for a different time).
This choice to return to a "classic" theme is quite emblematic of an approach that several teams have taken over the past few years. Both the Philadelphia 76ers and Detroit Pistons had recently reverted back to traditional colors and logos after a period of time with a more modern look. The Cleveland Cavaliers also seem to feature their vintage uniforms quite often.
In the 1990's, it seemed like the popular thing to do was to modernize a team's look, but just a decade later, these teams are going back to their original style. I wonder if this is because the more traditional color and logo theme was a better brand fit, or is the idea of a vintage look just as much of a trend as the modern look was 10-15 years ago? It is very costly for a team to change their brand in this way – everything in the team facilities must be changed, all merchandise must be turned over and any other materials with the old colors become instantly useless. Considering these costs, I think its safe to say that these teams have decided that their classic branding offers the best long-term strategic approach.
For a bit of record-keeping, here is a screen shot from the Wizards website before and after today's announcement, so you can see the instant change in look that the team is pursuing: