2011 IEG Sponsorship Conference Recap – Return on Engagement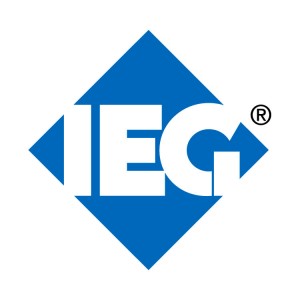 Today's post is courtesy of guest blogger Mike Mahoney.
Chicago was once again host to IEG's Annual Sponsorship Conference but this time at a new venue, the Sheraton Chicago Hotel and Towers. For many years the venerable Hilton Chicago was the host hotel for this gathering of sponsorship sellers, agencies and brands. This will become important later on in this conference review. I also attended this conference last year and looking back on my notes there are several similarities.
First, let's look at the setup. About 1200 sponsorship professionals attended this year, up slightly from last year. About 80% are from properties or agencies. (This is a guess but 80-20 rule feels right). As far as the agenda, the conference sessions are organized into four basic types; sponsor panels, keynote addresses, workshops and interactive roundtables. Last year I loved the roundtables which are small group meetings designed for interaction and an exchange of ideas around a topic. This year, in the new hotel, you could not hear anything at the roundtables as the acoustics in the cavernous room were horrible. But this was the only complaint I had about the new hotel.  It was extremely convenient to Michigan Ave. and a number of great restaurants which were great to hit after the evening networking receptions.
On to the content! Return on Engagement was this year's theme. The buzzwords again were "measurement", an IEG core product and consulting topic and "activation." Both were used extensively last year throughout the conference.  Cause marketing and social media were a larger focus based on the number of session around these topics.  I always leave with great activation ideas and examples and they came from a large number of sessions. Let's review a few of them and what I learned from each.
Scotts Miracle-Gro partnered with the head groundskeepers of several baseball teams to develop local seed and fertilizer blends based on local growing conditions. What a brilliant way of using experts (and trademarks) from both companies to offer a tangible benefit to fans.
Frito-Lay's Doritos "Crash the Super Bowl" promotion where fans actually created the ad for SB45 took something that usually lasts 2 days into an 8 month conversation with fans about the brand and the NFL. The lesson here is to lengthen promotion impact time by using social media and having a two-way conversation with consumers.
The NHL solved a major problem the league had been trying to solve for a number of years. Apparently only 10% of league revenues came from national sources. They created a series of unique events with national impact across the calendar, from the draft to the Winter Classic, to an All-Star fantasy draft.  This had a significant impact on sponsorship revenue by incorporating traditional media, hospitality, digital and on-site activation into custom packages, including a larger multi-year partnership with Cisco as a result.
AT&T's Keynote presentation featured integrated cause or non-traditional marketing including a campaign to keep all of us from texting while driving. This YouTube video is a must watch if you ever entertain the idea of texting while driving and certainly great for your teen drivers to see before getting their learner's permit. See the YouTube video for "It Can Wait" here.
The NFL and Gatorade joint presentation was a true highlight, though I might be biased. The NFL conducts a thorough brand positioning and matching analysis with potential partners to highlight similarities. Can you and your sponsor both claim to be innovators? Develop a shared campaign around those values. The NFL clearly stated they know and focus on how many bottles of Gatorade need to be sold to make the NFL partnership work.
The last few tidbits are some I really want to make sure to use this year. I know they'll help me close a deal before 2011 ends. Frito-Lay's Rudy Wilson implored sponsorship sales professionals to sell a story, not a sign, or a program. He mentioned that Susan G. Komen sells hope, not an activation opportunity. We can do that as well. Tagging along with that directive was a great suggestion by IEG's Lesa Ukman to change your sponsor's "Official Category" to the "Official Emotion". Rather than your Official Security Company maybe it becomes the Official Supplier of Peace of Mind. I'm sure I'll think of a better one before I put it in a proposal.
Lastly, IEG's dashboard on www.sponsorship.com was a great resource before, during and after the conference and worked very well on mobile devices when the room(s) were equipped with IEG's free Wi-Fi . Now that the conference is over I am enjoying being able to go back and watch video of sessions I missed and review the handouts.
Recommendations for those thinking about going to IEG next year will echo last year's suggestion. Please don't swarm sponsorship buyers while at the conference by handing them unsolicited stock proposals. I met reps from brands that actually disguised their true company on their badges to avoid over-zealous sales people. Do learn and network from other salespeople. Let your ROI from the conference come later when you are back in your territory putting to use what you learned from the week. This will also put less pressure on you during the conference and allow you to meet more colleagues.
Mike Mahoney is a sponsorship sales executive based out of Charlotte, NC with 5+ years of sponsorship sales experience. Prior to selling in the sports world he worked in major account sales at FedEx and SAP. Mike believes in the power of CRM and loves social media. You can follow him on Twitter (@mahoney) or on LinkedIn or find him on Sponsorpitch.