The State of the Industry: Onwards and Upwards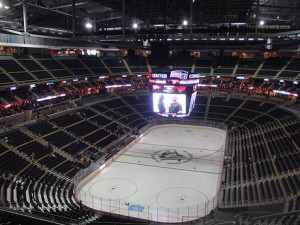 Today's post is courtesy of guest blogger Jared Frank, Editor of SEAT Magazine, Association of Luxury Suite Directors.
The ALSD dubbed 2010 the year of "The Transformation." We were in the wake of a period in which suites became prisons for some corporations, and premium amenities were considered contraband. We were beginning to see the industry approaching the intersection of sports and entertainment as we observed some major changes. Specific to premium seating, these changes included shorter leases, shared leases, lower occupancy rates, no show issues and a waning fan experience. And well, the environment is not drastically different one year later. We are still jousting between old methods and new in some circumstances.
With these things in mind, this year's theme is "The Solutions." 2011 will teach us the magic bullets to achieve meaningful progress in our altered environment as well as instill the conditioning needed for new ideas to anchor. If I am calling a spade a spade, we did not fare as well as we would have liked in 2010, but we fared onward. And in 2011, we will fare upwards.
Narrowing down my specific observations of the industry into something manageable was difficult. I shaved my list by differentiating the deep-rooted ideas that call for endurance contra to the fleeting incremental changes that simply satisfy society's instant gratification, microwave mentality and impatient approach. I ultimately settled on the following three major points. But I realize the list is more sundry rather than all and sundry.
We are working in the paradigm of mixed inventory
The traditional 16-person suite still has a place, but as part of a wider variety of product offerings. We highlight the Oklahoma City Arena in the current issue of SEAT Magazine (page 24), which is a perfect illustration of the changing forces of real estate. Its 2010 renovation eliminated 20 suites and repurposed the space with 48 four- or six-seat terrace boxes. The building's new ratio of 36 traditional suites to 48 terrace boxes is upside down compared to other arenas. But I expect this to be a trend that grows and favors other similar sized markets.
Further evidence of the decreasing number of suites and the rise in popularity of mid-level inventory is found at CONSOL Energy Center in Pittsburgh, which opened in August 2010. When I spoke with Mike Guiffre, Director of Premium Seating for the Pittsburgh Penguins, last summer, he stated, "We have two areas of loge boxes that we couldn't build enough of."
Another trend of the future is thinking about creating greater demand and intimacy in venues through smaller capacities for the repeated event, while including flexibility to expand for the big event. Speaking of the big event…
We are working in the paradigm of the big event
In broad terms, the amount of revenue that can be generated from a facility coupled with as little financial risk as possible is still one of the most important issues for the industry to consider. To maximize cost-effectiveness, the arena business has been competitive for some time now in trying to book as many events as possible outside of the anchor NHL or NBA tenant. Now, MLB and NFL stadiums are joining the mix.
With public financing significantly less available and in some cases non-existent, the solution to emerge over the last decade and proliferate considerably in 2010-2011 is to build a facility as multi-purposeful as possible in order to make the venue profitable for private financiers.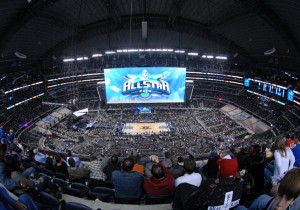 The obvious example of this is Cowboys Stadium. Cowboys Stadium has attracted a mishmash of big events, including this year's Super Bowl, last year's NBA All-Star Game, NCAA men's basketball games, numerous NCAA football games (regular season and bowl games), boxing matches et al.
A sample of other non-traditional big events in unique facilities in 2010 includes:
Illinois vs. Northwestern NCAA Football, played at Wrigley Field
Notre Dame vs. Army NCAA Football; Pinstripe Bowl, played at Yankee Stadium
Penn State vs. Indiana NCAA Football, played at FedEx Field
The NHL Winter Classic, played at Heinz Field
Dallas Mavericks vs. Phoenix Suns AutoTrader.com Open, played at Indian Wells Tennis Garden
I expect teams traveling to unique facilities to continue to become more and more common as we continue to push for big experiences that cannot be found in front of a television or computer. Speaking of big experiences…
We are working in the paradigm of the big experience
How to create a unique and compelling enough experience to compete with the living room is the greatest challenge the sports industry faces at present. The industry is starting to look at the fan experience from square one by looking beyond its borders for best practices and fresh perspectives outside stadiums and arenas. Our industry is finally starting to realize that we might not have all the answers. I have heard of noteworthy presentations from everyone from Frito Lay's to the seemingly omnipresent Disney Institute.
My belief is a disciplined adherence to the seemingly insignificant details is what will ultimately separate the in-person experience and drive revenue. If I learned anything from Disney Institute's presentation at last year's ALSD Conference, it is that taking care of the minutiae of our customers' experiences is what separates the venue from the living room. It is the little moments of joy that people remember.
May all of us have many little moments of joy in 2011.
Jared Frank is the editor of SEAT Magazine, published quarterly by the Association of Luxury Suite Directors (ALSD) and provided complimentary to all members of the ALSD. For more information on the 2011 ALSD Conference and Tradeshow, visit www.ALSD.com, or find the group on Facebook and LinkedIn. You can follow Jared on Twitter, connect with him on LinkedIn and reach him via email at jared@alsd.com.