SportsBiz Free Agent of the Week: Lori Shelton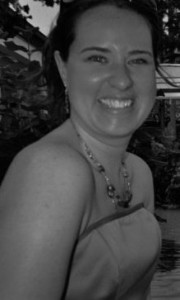 It's time for the SportsBiz Free Agent of the Week. Instead of featuring a top job posting, I like to feature a qualified industry professional who is looking for their next opportunity. If you are interested in being a future SportsBiz Free Agent of the Week, you can apply here.
Now it's time to introduce our next free agent, Lori Shelton! Let's learn more about her.
Goal: To secure a position in the sports industry focusing on providing the best possible guest experience through customer service, ticket or event operations while allowing for innovative thinking and strategic planning.
Experience:
Ticket Operations, New York Mets
Managed the billing plan process for season ticket sales and renewals, ticket kiosk functionality, analyzed and reported sales activity
Supervision of gate sales personnel to maintain a balance between staffing requirements and customer demand and provided game day customer service
Tracked and corrected software matters to ensure efficient sales processing and customer support
Printing game and event tickets and processing orders
Area Director, US Open 2007
Management of approximately 75 guest services and security staff
Directed and organized personnel to establish a safe and efficient working environment
Directed customer service initiatives regarding complaints, disturbances and facility-related problems
Director, Merchandise and Tickets, Hawaiian Islanders
Evaluated ticket prices and merchandise offerings throughout comparable markets and developed pricing strategies
Managed season ticket orders
Identifying local merchandise and equipment suppliers to promote team brand
Maintained communication with league officials and ownership regarding daily operations and progress
Negotiated team coverage and sponsorship opportunities with regional media outlet
Office Manager/Operations Assistant Manager, Macon Knights/SportsTowne
Responsible for establishment of office policies and best practices
Oversight of ticket sales, media relations, marketing and merchandising departments during staffing transitions
Management of seat assignment process, order processing, audit of sponsorship transactions and all booster participation and activity
Organization and execution of three grand opening events
Coordination of team travel arrangements and equipment ordering
Education:
Master of Science in Sport Studies, University of Tennessee
Bachelor of Science, Physical Education, Exercise and Sport Sciences, East Tennessee State University
Greatest Accomplishments:
Led an active role in achieving the 2001 af2 (arenafootball2) Expansion Team of the year, which led to a new position, based on a referral from a league official, to help launch another new expansion team, the Hawaiian Islanders for the following season.
Managing a full graduate-level course load, two internships, a part-time job and family obligations simultaneously and completing my Master's Degree with a 3.97 GPA
Being selected to manage a multi-million dollar project for processing season ticket payments
Sell Yourself in 3 Sentences or Less: I am a sports industry professional with over thirteen years of comprehensive and versatile experience including ticket and event operations and customer service.  I have traveled to different markets and worked in both administrative and operational capacities and have worked with local, regional, national and international events.  I am proficient with Microsoft Office software including Word, Excel, Outlook and Power Point and have experience with multiple brands of ticketing software.
You can connect with Lori through her LinkedIn page or by email at Lorimshelton@Hotmail.com. If you have an open opportunity with your organization or know of another company that can benefit from Lori's experience, please reach out to her. I want to see this weekly feature really help some great people places into the industry positions they deserve.
Previous Free Agents of the Week: