Super Bowl Ads: Winners, Losers and More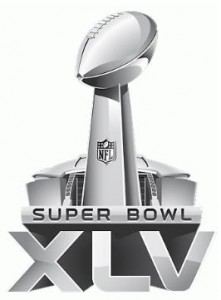 By now, everyone has seen most of the ads from Sunday's game, either during the broadcast or online (if you haven't, the best place to go is the AdBlitz page on YouTube – go there now!). Everyone has their own opinions as to which were the best and the worst, so I feel its only logical that I contribute some of my thoughts on the subject.
To me, for a Super Bowl Ad to be a real winner, it needs to:
Connect with the consumer in an entertaining or impactful manner
Resonate in a way that positively connects to the brand
Create a lasting impression that leads to additional brand value over time
It seems like many ads are so focused on #1, that #2 and #3 are overlooked.  Based on these three ideas along with my general thoughts, I'm categorizing many of the ads into one of four buckets: Winners, Losers, Mixed Bag and "Old Faithfuls":
Winners:
Audi: A long spot, which can be dangerous, but I felt it was entertaining and held my attention as I wanted to see what they were building up to. The final message of choosing "new luxury" definitely resonates with Audi's marketing strategy, which is the biggest reason I felt that this was a winner.
Best Buy: Had a fun mix of celebrities combined with an easy to understand message (technology getting outdated so fast). This fits perfectly with the launch of their "buy-back" program and the ad was unique and funny enough to be memorable.
Sealy: This was the most "risque" ad of the night, which ends up making it one of the most memorable. A different approach for a large-scale mattress advertisement, but one that I think ends up resonating at least on some level with the viewers.
HomeAway.com: Just funny enough with the "test baby" and very connected to the message is very clear. It is a bold move for a company that doesn't typically spend on television to have a Super Bowl ad, but it can be a great way to make a quick impact. I believe this is the 2nd time HomeAway.com has done this, and I think it works for them.
CareerBuilder and Teleflora: I'm grouping these together because both were simple, funny, had a clear brand connection, and used humor to resonate with the viewer. Sometimes a simple, straightforward approach is best.
Losers:
Stella Artois: Long ad, very slow-developing and I didn't feel like it did anything to be memorable or distinguish Stella Artois. It's always nice to have a celebrity involved, but I don't see how that added much value in this case. In addition, consumers tend to expect humor from their Super Bowl beer commercials. While Stella clearly has a different value proposition than Budweiser, I don't think this was the right channel for them.
Groupon: The entire Tibet-themed build-up seemed too disconnected, almost to the point of being uncomfortable. Then to tie it back to discounted Tibetan food just felt wrong. For a new entrant like Groupon that has what for most consumers is still a new business model, I thought they could have used the time to sell their concept better.
Chatter.com (SalesForce): In general, it's a bit surprising to see a B2B ad in the Super Bowl mix (let alone two from the same company), but I don't think most folks understood what the point of these ads even was. Sometimes that can be good, if there's enough reason to go online and learn more, but in this case, I don't feel there was enough to make people do that.
Mixed Bag:
Motorola: Their 60 second spot had great visuals and an effective, easy-to-follow plot line that featured a tablet device. My problem is that it too so long to learn that it was a Motorola Xoom tablet that I wouldn't be surprised if most people thought the device being shown was a iPad. Does the "surprise" that it's not an iPad leave more or less of an impact? I'm not sure, but I'm leaning towards no.
Volkswagen: I know that the common perception is that VW's "Darth Vader" might have been the most positively-received ad of the night, but I don't see the connection to the brand. You can install a remote starter to any car (side note: wouldn't be surprised if this ad generates a spike in sales for remote starters), and the ad itself felt different than most other VW campaigns, so I'm unsure if there will be a lasting impact.
Bridgestone: This is another ad that people found to be quite funny, since most of us can relate to the accidental "reply-all" email. The problem is that viewers can connect so much to the humor that we didn't end up connecting to the brand. There were only a couple of brief clips showing car tires during tight turns, with most of the time focused on the crazy guy grabbing computers and cell phones. Without the three-second Bridgestone tag at the end, I would have had no idea what type of product, let alone company, was being promoted.
BMW, Mercedes, Hyundai, Kia, Mini, Chevy, Chrysler, Suzuki, Cars.com, Carmax: This seemed to be a very car-heavy year for Super Bowl ads, which unfortunately has the effect of making them all blend together. I think most of these ads were generally pretty good (among these, the Chrysler "Detroit" and Chevy "Glee" ads stood out most), but because of the clutter, I'm unsure about what impact they ended up having.
"Old Faithfuls":
Budweiser, Snickers, E-Trade, Coca-Cola, Pepsi, Doritos, Go Daddy: Nothing too surprising with these brands, which all seemed to go with their usual approaches (humor, talking babies, user-generated content, and "see the unrated version online"). I almost feel like these brands are so entrenched as part of the Super Bowl experience, the only impact left would be if any of them decided not to advertise. This is the approach Coors took, which probably made Bud's advertising more effective.
Movie trailers: Blockbuster movies continued to have a big presence in the commercials. For a product like this, where the films aren't being released for several months and large scale ad campaigns are most likely on the way, I still wonder about the impact that a single Super Bowl ad can have for a film.
I know there were many more ads than this, but these were the ones that most clearly stood out as being part of these categories and its hard to review all of them. Most others were generally pretty good, with a mixed level of brand effectiveness. If there was anything else that really stood out to you, please share your comments below.
One final thought – in the days leading up to the game, I felt there was some buzz related to how this year's advertisements would have a deeper social media connection as a way to engage viewers beyond the ad itself. Other than several videos being "leaked" online ahead of time, I didn't notice any significant social media promotion or utilization in this year's ads. Considering the cost and the different approaches of television (mass advertising) vs. social media (individual engagement), maybe the advertisers didn't see much additional value in it, although that is still surprising to me.