Super Bowl Sports Business Links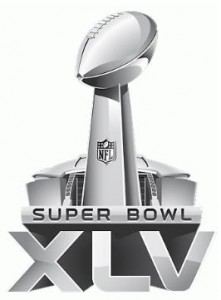 Unfortunately, I am not in Dallas this week, otherwise I'd love to bring you a first-person recap of the top sports business stories from the Super Bowl. So the next best thing I can do is to share some great links from other writers. Enjoy, and have a great Super Bowl Sunday!
AdWeek Presents: Super Commercials XLV
– We all know that the commercials are almost as big as the game for a large percentage of household viewers, and AdWeek always has great coverage of all the ads. Right now, they have an archive of some past favorites and news about this year's expected ads.
CNBC Business of the Super Bowl Special Report
– You can always could on Darren Rovell for great sports business content, and on top of that, CNBC has increased their sports business coverage of this year's big game. Some of their stories cover commercials, stadium financing, plasma TV sales, counterfeit tickets and the economic impact of the Dallas weather this week.
– Pat Coyle started some great discussion of the value of the advertisements themselves vs. the social media/mobile impact they can have. You can see the forum discussion here.
Marketing Opportunities for Super Bowl Stars (JSOnline.com)
– The biggest stage creates the biggest opportunities, especially for the players. This article from the Milwaukee-Wisconsin Journal Sentinel focuses on the Green Bay Packers side, which is probably most useful, since most of the Steelers have been on this stage quite recently.
And of course, Sports Business Journal and Sports Business Daily have had great coverage of all the top stories (subscriptions required). Please feel free to share any other links that you like in the comments below.