Major League Lacrosse in Columbus?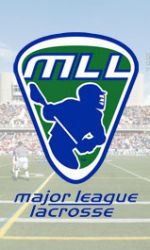 Today's guest post is courtesy of Tom Scovic and originally appeared on blog.tomscovic.com.
A few days ago, Inside Lacrosse reported that Major League Lacrosse was expanding to Charlotte, NC and Columbus, Ohio in 2012.  I'm sure they've done their homework on the two cities, but I question the viability of an MLL franchise in Columbus (I don't know enough about North Carolina to make any assumptions for their new franchise).  As an Ohioan who loves lacrosse, I want it to work, but I'm just not 100% sold it will be successful. Professional lacrosse has already tried and failed in Columbus, as the indoor Landsharks moved to Phoenix after the 2003 season. I'm not saying this will be the outdoor club's fate, but there are some definite hurdles facing the new franchise, the biggest being if fans will show up to the games.
Columbus is a tricky market.  Many professional teams have steered clear because there is only 1 team that matters in Columbus, the Buckeyes.  Ohio State University athletics create a very crowded marketplace for the fan's dollar.  This is evidenced in other professional sports franchises in the city. The NHL's Columbus Blue Jackets are annually near the bottom in average attendance. Even when the Blue Jackets reached the playoffs in the 08-09 season, they were 25th out of 30 teams in attendance and averaged 85.7% capacity.  Similarly, the MLS Crew are routinely middle to bottom of the list in league attendance and were at 73% of capacity this past season.
I know a case likely made for a franchise here includes the fact that lacrosse is growing in the Midwest, especially Ohio, but if it was at a level to sustain a team in Columbus one would have to believe that the NCAA Buckeyes draw large crowds for their games.  This, however, is not the case.  If you look at an article such as this, you probably think I'm out of bounds with that statement.  However, Ohio State plays an annual game at the football stadium immediately before kick off of the spring football game, which inflates attendance figures. That is the only way OSU can average over 5,000 fans per game and rank second to Syracuse.  If you take out that game, average attendance for the last three years is as follows – 2010 – 866, 2009 – 877, 2008 – 635 (the complex where the team plays holds 10,000).  Those don't seem like numbers that can keep a team alive.
I'm not saying its impossible for a team to thrive in a crowded, non-traditional market. The Denver Outlaws have done an incredible job drawing fans and have the best attendance in the MLL despite competition from NFL, NBA, NHL, MLS, and MLB teams (I know they aren't all in the same season, but they all still compete for the same fan dollars). Is this success something that can be replicated or just luck? University of Denver had NCAA lacrosse prior to the arrival of the Outlaws.  Leading up to the introduction of an MLL franchise, using a similar 3 year window for comparison, DU averaged 482, 620, and 1,021 fans.  The Pioneers weren't setting records by any stretch of the means, but there is an upward trend, which may have signaled an increase in demand for lacrosse in the marketplace.
My final concern for Major League Lacrosse expansion is ownership.  If there is an investor in Columbus interested in shelling out a $1.5M franchise fee, then more power to them.  I'm sure they took the time to do their homework and have a little more insight than I do from afar in Texas. However, if the league owns the team, as they do others in the league, I am afraid that they will again spread themselves too thin and face contractions like were seen after the 2008 season.
Once again, in no way am I hoping it doesn't work out.  I genuinely hope they succeed and the MLL gets stronger. Current MLL teams struggle with attendance now, but they are still operational.  I hope it works in Columbus, but I also hope the MLL realizes the uphill battle they face. By planning in advance, and likely taking a few cues from the Outlaws (along with a little luck), the team may be able succeed and escape the fate of the Landsharks and other failed MLL franchises.