SportsBiz Free Agent of the Week: Malir Burks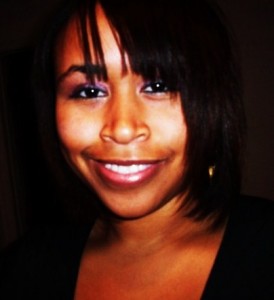 It's time for the SportsBiz Free Agent of the Week. Instead of featuring a top job posting, I like to feature a qualified industry professional who is looking for their next opportunity. If you are interested in being a future SportsBiz Free Agent of the Week, you can apply here.
Update From Malir: I am currently working as an Event Coordinator for Octagon on their BMW account. Since the free agent posting on The Business of Sports blog, I also obtained freelance work for G & D Upscale Sports & Entertainment.
—–

Now it's time to introduce our next free agent, Malir Burks! Let's learn more about her.
Goal: To obtain a position in the sports marketing industry that will allow me to utilize my account management, sales and event marketing skills.
Experience:
Leverage Agency, Manager, Partnership Marketing and Media Sales, 2009 – 2010
Created the Urban Division for Leverage which represented three sports & entertainment properties
Sold 25 television units & sports properties sponsorship assets to brands
Established relationships with Starcom Media vest, Carol H Williams, Initiative, and Publicis Modem
Metromix.com/AM New York, Account Manager, 2008 – 2009
Created 100 proposals and negotiated 50 contracts which exceeded sales goals by 200%
Sole Account Manager for New York market
Sold online advertising which included banner, video and email ads
Planned & executed 15 events to increase brand awareness
Trained AM New York reps on how to sell online ads
Idearc Media, Account Executive, 2006 – 2008
Top 10 in sales out of 100 account executives
Met & exceeded monthly sales goals of $36,000 by 200%
Sold direct mail, magazine , yellow page, and online ads (pay per click, SEO, banner ads and directory listings)
Created brand specific ads to align with clients overall message and mission
International Management Group (IMG), Marketing Coordinator (Football), 2004 – 2005
Managed the day-to-day activities of 75 NFL clients
Assisted with recruitment of the Number 1 draft pick for the 2005 NFL Draft Class
Created marketing collateral and implemented marketing strategies for the recruitment of clients
Acquired endorsement deals for clients
Education:
New York Univerisy, New York, NY – Summer Intensive: Event Marketing, 2008
Indiana State University, Terre Haute, IN – Master of Science in Sports Management, 2004
Depauw University, Greencastle, IN – Bachelor of Arts in Communications, 2001
Recent Accomplishments: As a consultant, I secured Grey Goose as a presenting sponsor for the 2010 Forbes Billionaire Torch Awards that was on December 8, 2010 and I created a high school sports event for 2011 that a major brand is sponsoring.
Sell Yourself in 3 Sentences or Less: I am a dynamic and organized marketing professional with successful sales experience in various media forms such as print, digital, TV and OOH. I am able to generate sales leads, create & present proposals, and close deals.
You can connect with Malir through her LinkedIn page or by email at malirburks@gmail.com. If you have an open opportunity with your organization or know of another company that can benefit from Malir's experience, please reach out to her. I want to see this weekly feature really help some great people places into the industry positions they deserve.
Previous Free Agents of the Week: