Fellowship Positions with the Cleveland Indians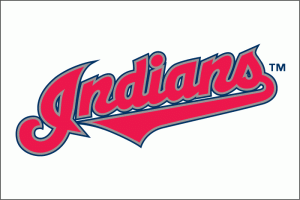 I normally don't post job openings here, but Robert Campbell, the Digital Media Coordinator for the Cleveland Indians, sent me an email about new openings with their organization that I feel are worth sharing, especially for those of you looking for great entry-level opportunities.
The Indians have three "Executive Development Fellowship" openings, one each in marketing, business analytics and finance/accounting. Here's a quick overview from the job descriptions:
"The EDF will be exposed to all facets of the Indians business operations during this intensive, structured 12-month immersion into the organization. The EDF will participate in comprehensive orientation program, regular feedback meetings and take part in a cross-functional mentorship program to facilitate enhanced organizational and career development. The outcome of this work will assist with current and future strategies and practices."
According to Rob, "The Executive Development Fellowship program was created by Indians President Mark Shapiro and he is very active in contributing to each fellow's growth as well as providing feedback and opportunities. For example, as a fellow last year I received the latitude to manage all social media communication for the organization as well as the entire PR and marketing campaign for Indians Snow Days." His experience as a fellow has led to his full-time position with the organization.
People often ask me how they can gain experience working with a professional team, and positions like this are easily one of the best ways you can do that. Not many organizations have "rotational" style positions that can provide a wide range of experience in just one year, which makes these types of openings so valuable. For more information, visit the Cleveland Indians Job Opportunities webpage here, and click on the "View job postings" button. Good luck!