New York Networking Event Rescheduled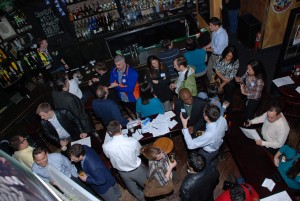 Due to the snowfall expected in the Northeast over the next two days, we've rescheduled our upcoming New York Networking event.  The new details are:
– Tuesday, January 18 from 6:30 to 9:30PM
– Slattery's Midtown Pub, 8 East 36th St (same location)
We hope that you can all still attend. If you have previously RSVP's but cannot attend the new date, please send an email to russell@thebusinessofsports.com.If there is anyone else that would like to attend the new date, you can still RSVP here.
Don't forget to check the event calendar for upcoming events in Los Angeles, Phoenix and more!
Thank you, and we apologize for any inconvenience.