Top Sports Business Stories of 2010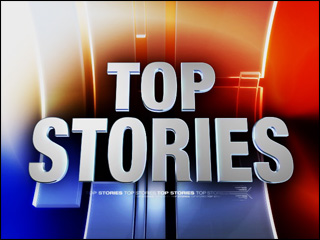 With less than a week left in 2010, it's time to look back on the top sports business stories of the year. You can share your opinion on this year's top story in our new poll. Meanwhile, here's my take on the biggest stories of 2010:
Honorable Mentions (in no particular order):
Collective bargaining stalemates in the NBA and NFL
The passing of George Steinbrenner
Brett Favre's various sagas
Continuation of the Tiger Woods story, on and off the course
Development of 3D television and broadcasting sporting events in 3D
Nike's advertising campaigns (Earl/Tiger Woods, Write the Future, Boom, Rise)
Untelevised World Series games due to the Cablevision/Fox negotiations
NCAA Compliance controversies with Reggie Bush, Cam Newton, and others
The increasing impact of concussions on amateur and professional sports
Top Five Stories of 2010 (in reverse order):
#5 – New Facilities – The economy is still struggling to recover from the recent recession, but that didn't stop several teams and cities from opening and renovating some incredible new facilities in 2010, including:
Football:  New Meadowlands Stadium (New York Giants and Jets) and Arrowhead Stadium (Kansas City Chiefs, renovations)
Basketball:  Amway Center (Orlando Magic)
Hockey:  Consol Energy Center (Pittsburgh Penguins)
Baseball:  Target Field (Minnesota Twins)
Soccer:  Red Bull Arena (Red Bull New York)
Collegiate:  KFC Yum! Center (Louisville), Auburn Arena (Auburn), and The Big House (Michigan, renovations)
#4 – Announcement of the 2018 and 2022 World Cup locations – England and the United States might have been the popular favorites, but FIFA surprised many of us by selecting Russia and Qatar as the 2018 and 2022 World Cup host locations. After the success of this year's Cup in South Africa (see top story #2), it seems like FIFA is pretty committed to using the impact of the World Cup to grow the game of soccer in other less-developed countries. There's little doubt that England and the U.S. would generate a larger financial impact, but FIFA decided that some things were more important than money.
#3 – The College Football Conference Shuffle – Round and round they went, and when it was all over, we ended up with:
The Pac-10 adding Colorado and Utah after having also pursued Texas and other Big 12 teams
The Big Ten adding Nebraska as their 12th member
The Big East adding TCU (all sports) and Villanova football
The Big 12 losing Nebraska and Colorado, dropping them to just ten member schools
The Mountain West adding Boise State, Nevada, Fresno State and Hawaii, but losing TCU
#2 – Global Events: The Winter Olympics and World Cup – OK, I might be cheating a bit by combining these into one story, but having two major international events like the World Cup and Winter Olympics definitely dominates the sports business landscape.  The Vancouver games had to overcome the death of a competing athlete, but still hosted a very successful winter games, capped by an incredible hockey finale between the U.S. and Canada. Then on the other half of the globe, the South Africa treated us all to another incredible World Cup. The expected problems with new venues and local crime never manifested, and of course, we'll all remember the sound of those vuvuzelas for a long time.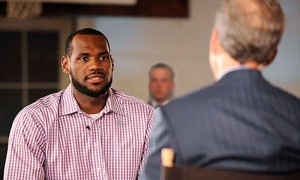 #1 – LeBron's "Decision" – Everyone knew that the 2010 NBA free agency period was going to be memorable, with so many top-tier players on the market at the same time and teams clearing cap space left and right. However, when it was all over, the one memory we'll all have is LeBron James sitting on stage on television to announce his "decision" to "take his talents to South Beach."
Creating his own one-hour TV special was widely criticized as a self-indulgent, brand-damaging move, even with the money he raised for the Boys and Girls Club of America. He's already tried to repair some of the damage with some creative advertising with Nike, but it will take more than a commercial to fix things. In addition, we all need to wonder how much the power has shifted from the teams to the players when it comes to personnel decision. Will we see similar future decisions among star players to all sign with the same team? The impact of the "decision" could last for quite a while.