#AmexSports with Shari Forman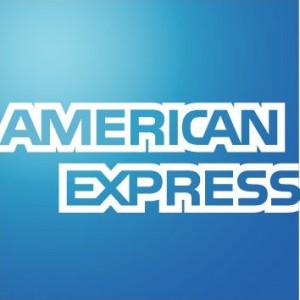 A couple of weeks back, I noticed that American Express was running a hashtag-based promotion via Twitter. New York sports fans that were tweeting with the hashtag #AmexSports had the chance to win some pretty nice prizes. I looked into this, and via the @AmericanExpress Twitter account, I was able to connect with Shari Forman, their Director of Online Communications & Social Media. Shari was nice enough to answer a few questions about their campaign:
First, can you give us a quick overview of the #AmexSports campaign?
#AmexSports is an initiative we created to drive excitement for the great access and experiences American Express provides. We launched a Twitter-exclusive campaign that included "surprising" our followers tweeting with the hashtag #AmexSports with exclusive VIP access to sporting events, team merchandise and memorabelia. Our first initiative for this campaign was around the NY Rangers Heritage Night (11/17 game), in which we surprised our followers tweeting with #AmexSports with suite access to the special event, a chance to meet the players and more. Then, on game night we continued the fun on Twitter by surprising more followers tweeting with #AmexSports with tickets to future home games, throwback jerseys and more throughout the night. Our next initiative will be around the NY Knicks Night of Greatness on December 17. We'll start our suprises next week with access to the game.
How did you come up with the idea?
We know our Cardmembers are passionate about sports and through this campaign we were able to provide amazing access to some of the teams they love, as well as some keepsakes and memorabilia that will last much longer than the game itself. We constantly see fans tweeting about the games and their favorite players, so we wanted to tap into that passion and use it as a way to interact and engage with our Cardmembers and fellow sports fans.
I noticed that you were working with the teams at MSG (Knicks and Rangers). What did they think of the campaign?
The Rangers and Knicks have both been very supportive and have helped to drive awareness to the campaign by using their own Twitter handles (@TheNYRangers and @TheNYKnicks) to send out Tweets of support and to Retweet announcements from the @AmericanExpress handle. We have also received support from Madison Square Garden's Twitter handle (@MSGnyc) through Retweets of our messages to their fans.
Any plans to expand to other teams and locations?
Our efforts will continue starting next week, highlighting our partnership with the Knicks and the great access American Express provides with a ticket giveaway to an upcoming Knicks event. We have seen a strong level of engagement and support of this campaign from our Twitter fans, so we are going to continue to explore other teams and events to work with in order to keep the campaign going.
What were you able to learn from this?
The fans are devoted and very excited at the prospect of being able to sample the great access that American Express provides, which is what made this campaign so successful. It is important to focus on initiatives that our Cardmembers are passionate about and for this social campaign, it was important to choose a team and event that our Cardmembers and fans were already chatting about through their social networks.
Thanks again to Shari Forman from American Express for answering my questions. I hope this gives all of you some ideas on how to develop and run similar campaigns for your organization!