Happy Thanksgiving Everyone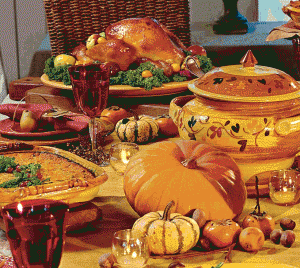 I want to wish everyone a very happy Thanksgiving today.  Enjoy plenty of turkey, time with friends and family, and of course, some Thanksgiving football! Personally, I am thankful for my wife, my family, my friends and getting to work in an industry that I am so passionate about. As they say, when you do what you love, you never work a day in your life.  I hope all of you have plenty to be thankful for as well.
In particular, I'd like to send a special thank you to all the networking event organizers and guest blog contributors from 2010. Here are links to all of their incredible work from this past year.
Networking Event Organizers:
Joshua Duboff – New York
J.W. Cannon, Aldo Kafie and Jenny Schmitt – Atlanta
Amanda Miller and Mark Tudi – Phoenix
Walker Simmons – Dallas
Haynes Hendrickson and Caleb Mezzy – Philadelphia
Guest Bloggers and Contributors (in attempted chronological order):
Thank you so much and I hope you all can continue to share great content with our readers in the future!