Marketing to the Opposition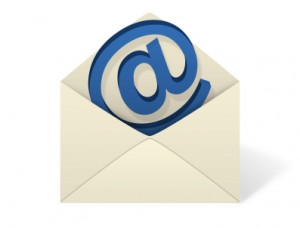 I received an email today from one of the teams that I follow with a special ticket offer. I always open these emails to see what types of discounts and packages teams create for their fans, but this one was a bit different than normal.  Instead of promoting a home game, which helps sell your own ticket inventory, this was a discount offer for tickets to a road game. And it's not like the opponent is playing right around the corner – the other team plays about 2,000 miles away.
The content of the email went something like this (team names removed for anonymity):
Special Offer for LOCAL-TEAM Fans
Stay warm this winter by heading south for LOCAL-TEAM action!
OPPOSING-TEAM is offering YOU the opportunity to purchase discounted tickets to cheer on your team in OPPOSING-TEAM-STATE.

– DATE OPTION 1
– DATE OPTION 2
Don't miss this HOT deal! Click here to purchase.
So why run a special offer like this? Let's look at it from the both team's perspectives:
LOCAL-TEAM
In a way, the team is passing on a potentially valuable opportunity to any of their fans that reside in the OPPOSING-TEAM's state or who might be traveling that way in the future. I think the first situation is the best audience for this offer, so this type email should probably be geo-targeted to just those fans in that state. For local fans that do not travel to road games, this email offers little value and could generate opt-outs.
Also, we don't know how many tickets the LOCAL-TEAM still has to sell to their own home games. If they are regularly sending their own sales emails, this road game offer can add to "email noise," making it less likely that a customer will notice a future email offer that does interest them.
Finally, sending this email can be a nice act of goodwill towards the OPPOSING-TEAM, if that team is having trouble selling tickets. You would assume that they would be willing to return the favor if the LOCAL-TEAM needs assistance as well.
OPPOSING-TEAM
Generally, a team wants to market to their own fans as much as possible and continue to build their own customer base. Maybe additional resources need to be dedicated to local fan development or local media.
The decision to openly market to the opposing team's fan base represents a significant trade-off. Do you potentially sacrifice the game environment for your current fans and customers in order to sell a few more tickets? For teams in certain smaller markets, you can definitely make the argument that marketing to this audience is essential to reaching sales targets.
If your fans realize that the team is marketing to the opposition, could there be backlash? This happened to the Washington Nationals when they sold large quantities of tickets to this year's home opener to groups of Phillies fans.
I believe there can be value to this particular approach, but both teams need to weigh the relative value and decide if the benefits outweigh the risks.