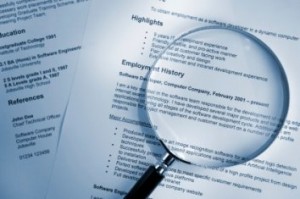 My friend just sent me a link to a news story about the Golden State Warriors, and I need to share the story with all of you. The Warriors have just hired a new Director of Basketball Operations, which is generally an important position for the team-side of the business. An announcement like this wouldn't normally be an unusual story…except in this case, the owner's son Kirk Lacob got the job.
OK, well maybe he has a lot of relevant experience. After all, it's pretty common to see the children of sports owners and executives also work in sports, so he might be qualified for the position. Well, you can see his LinkedIn profile here, but the highlights are:
Stanford Men's Club Basketball President and Co-Founder (Just graduated this year)
Intern positions with Chegg Inc, Fortinet, Evolvence Capital, Ithmar Capital and the Boston Celtics
Coach for Matt Lottich Life Skills, LLC.
Founder and Director of Woodside Sports Camp for Boys
Now, I'm not writing this post to criticize the Warriors or their owner. One of the benefits of owning a team is being able to make decisions like this, and he must have felt that this hiring was in the best interest of his team and his family. In addition, I'd imagine that there are other senior executives in basketball operations that will keep things moving and train Kirk as he goes.
To me, one of the biggest takeaways from this is how it highlights the challenges associated with working for a professional sports organization, especially for those recent graduates dreaming of working on the team operations side of the house. We constantly see organizations hire friends, family and former players for these positions, creating even more obstacles for "outsiders" regardless of their qualifications. I don't expect this to change, but I also don't want to see "favors" replace the process of hiring passionate and qualified candidates.
In addition, I think most would agree that we've seen the industry become so much more advanced over the past ten years, in both the business and on-field aspects of running a team. Reading about a hiring like this does make me wonder about how other aspects of their organization are being run. Too many organizations still operate in the mode of "that's how we used to do it, so let's do it again."
I still wish Kirk Lacob nothing but success in his new position with the team. I just hope it's the right decision for both him and the team.
Update: Here's a quote from owner Joe Lacob on the hiring: "Is this a good thing to do? It's a complicated question. But I intend to be in this business for a long time, and I intend to have him involved if he wants to be involved." (SFGate.com, 11/16/10)