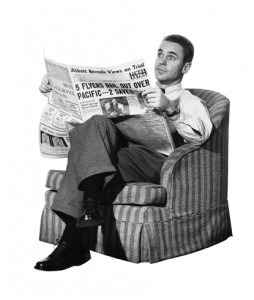 I always wish I had more time to write than I do, but I don't want to leave you all without some new, interesting stuff to think about. So here are a few quick thoughts, links and news items to enjoy!
– The Dallas Cowboys briefly lost their website when they forgot to renew their domain name. This seems to happen to some professional team every couple of years, so now would be a great time for your organization to double check your renewals!
– The Dallas Stars are the first professional team to release their media guide in iPad format.  If you have an iPad, hop over to the App Store and take a look! I expect this type of media guide delivery to expand quickly, and I'm sure team yearbooks and gameday programs are right around the corner.
– Tom Brady signed a multi-year endorsement deal with Under Armour. Brady is probably the highest profile athlete that UA has signed. What's particularly interesting here is that Brady is receiving some equity stake in the company over the next four years as part of the deal. I don't believe any more details are available. Could this be a developing trend for athlete endorsements? You can easily argue that this shows a deeper commitment to the brand by the athlete, which could in turn be more convincing to consumers.
– I love how popular sports business has become as a topic. It's so popular that PBS is launched a new weekly segment called "Beyond the $coreboard" as part of their Nightly Business Report (NBR) program. The first segment aired yesterday, and you can watch a clip below (skip to the 18:10 mark):
Watch the full episode. See more Nightly Business Report.