SportsBiz Free Agent of the Week: Brett Bush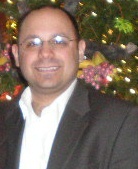 It's time for the SportsBiz Free Agent of the Week. Instead of featuring a top job posting, I like to feature a qualified industry professional who is looking for their next opportunity. If you are interested in being a future SportsBiz Free Agent of the Week, you can apply here. Now it's time to introduce our next free agent, Brett Bush! Let's learn more about him.
Goal: I would like to use my Sports Management Masters Degree to help me launch my career in the industry using the training and experiences that I have developed while interning in various positions with several professional teams and colleges.
Experience:
Premium Services Game Day Employee, Philadelphia Phillies, 2010
Direct face-to-face interaction with guests
Ensure guests receive "World Class" customer service as part of their game day experience
Athletics Special Events Coordinator, Drexel University, 2009- 2010
Created and implemented a marketing plan, including advertising and grassroots campaigns, for games and events (Field Hockey Play 4the Cure game and Midnight Madness)
Helped the field hockey team raise double the amount of donations from the prior year
Assisted in creating, planning and execution of events
Coordinate all aspects of assigned projects within marketing, promotions and special events
Coordinate the development and execution of secondary activities (donations and apparel sales) at collegiate athletic events
Event Manager, Coaches v. Cancer: Bowl for the Cure, Drexel University, 2009
Managed all aspects of the charity event, including budgeting and team supervision
Coordinated with the American Cancer Society
Coordinated the event marketing material with the public relations department
Athletic Operations Intern, Drexel University, 2008-2009
Ensured media outlets received official stats for basketball games
Assisted in the operation of athletic events (set-up, break-down, in-game operations, official scoring)
Trained in ticket sales and distribution and event management
Complex Marketing Department Intern, Comcast-Spectacor, 2009
Responsible for grassroots marketing efforts in my local area
Lead the most successful sales and marketing efforts out of 35 individuals to target new fan base for the Philadelphia 76ers
Trained in the basics of athletic event management including marketing, sales, public relations, media relations, advertising,  and event planning
Media Center/Public Relations Intern, World TeamTennis: Philadelphia Freedoms, 2009
Brainstormed, wrote, proofread and edited promotional documents and press releases regarding upcoming events, matches and athletes
Liaised with World TeamTennis Vice President of Communications
Coordinated media credential requests from various news organizations
Helped manage journalists and photographers at media deck & responsible for Press Room setup
Coordinated Press Conferences and interviews with media outlets and marquee players
Tracked and filed media clippings regarding the Freedoms from media outlets in attendance
Sports Information Director Intern, Philadelphia Force, 2009

Wrote press releases regarding all team and league activities and edited team media guide
Athletic Communications Student Aid, Hofstra University, 1997-2000
Edited Media Guides and other game day publications
Worked with PA Announcer syncing with on-field acts and on-screen advertisements
Official statistician for collegiate athletic games
Assisted in the operation of athletic events (set-up, break-down, in-game operations, official scoring)
Education:
Bachelor of Business Administration, Business Management, Hofstra University, May 2001
Masters of Science, Sports Management, Drexel University, June 2010
Greatest Accomplishments:
Finishing my 325 page thesis, "Rule 5: An Analysis of the Major League Baseball Hall of Fame Character Clause" (viewable at https://sites.google.com/site/brettbushthesis/) and being asked by The Society for American Baseball Research (SABR) to turn it into an article for possible publishing next year.
Sell Yourself in 3 Sentences or Less:
I purposely took on internships in various segments within the inner workings of collegiate and professional sports; I believe that by having vast hands-on experiences makes me more valuable to any organization that I begin my career with.  My drive and willingness to succeed provides me with the passion that I have when I take on projects.
You can connect with Brett through LinkedIn or via email at Brett.Bush@drexel.edu. If you have an open opportunity with your organization or know of another company that can benefit from Brett's experience, please reach out to him. I want to see this weekly feature really help some great people places into the industry positions they deserve.
Previous Free Agents of the Week: