SportsBiz Free Agent of the Week: Jared Melzer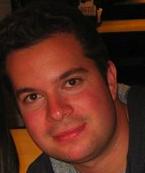 It's time for the SportsBiz Free Agent of the Week. Instead of featuring a top job posting, I like to feature a qualified industry professional who is looking for their next opportunity. If you are interested in being a future SportsBiz Free Agent of the Week, you can apply here.
Now it's time to introduce our next free agent, Jared Melzer! Let's learn more about him.
Goal:
The old saying goes, "Find a job you love and you'll never work a day in your life." By combining my two passions of sports and marketing, I consider myself fortunate to live by this philosophy. For the past five years, I have been working for Lance Armstrong's cycling teams in the marketing & sponsorship capacities, with the last two spent in Europe, where I added the responsibility of managing his coach's (Johan Bruyneel) sports business projects. While my experiences have been personally and professionally rewarding, I'm now looking for a new sports marketing challenge back in the US. My goal is to continue working with brands that view sports partnerships as important vehicles to reach their objectives and then develop unique ways to cut through the clutter and meet these same objectives. My approach is quite simple – Work with passion, creativity and determination to deliver beneficial results to clients, sponsors and fans.
Experience:
Working for a small agency and cycling team have afforded me an entrepreneurial spirit where I've "worn many different hats."  I've managed a broad range of marketing and sponsorship activities, including business development, sponsorship activation, online marketing campaigns, CSR programs, online retail strategy and VIP hospitality experiences at the Tour de France.
Sports Marketing Manager, Johan Bruyneel Sports Management, Madrid, Spain, January 2008 – Present
Evaluated & rebranded the Astana Cycling Team after a damaging 2007 year
Created custom sponsorship proposals for Team Astana, Johan Bruyneel & the Johan Bruyneel Cycling Academy
Secured partnership funding for Team Astana and appearance contracts for Johan Bruyneel
Developed the strategy & activation of a major automobile's 2011 marketing campaign for their partnership with the cycling team RadioShack
Coordinated publicity announcements for Lance Armstrong's return to cycling
Forged a marketing alliance with the Lance Armstrong Foundation in support of the LIVESTRONG Global Cancer Campaign, serving to educate the global community on cancer, tie riders and team sponsors to the fight against cancer, and raise money for the LAF
Developed the marketing strategy & merchandise offerings of Team Astana's online retail store, which to date is the highest grossing online team store in the history of Lance Armstrong's teams
Project managed the US expansion of the Johan Bruyneel Cycling Academy
Managed the Johan Bruyneel brand, including book, book tours, speaking  appearances, website, cycling academy and press
Oversaw web editorial and design teams
Sports Marketing Manager, Capital Sports & Entertainment, Austin, Texas, May 2005 – December 2007
Managed day-to-day relationships and execution of over twenty sponsor accounts and assisted with sponsor activation campaigns
Created and managed domestic and international sponsor hospitality programs including the team's marquee programs at the Tour de France
Oversaw print and web-based media tracking, providing sponsors with annual media valuation reports
Developed print and web-based media guides
Managed appearance requests for Lance Armstrong
Oversaw the sports marketing intern program
Education:
I graduated first in my class with a 3.99 GPA from Penn State State University. During college, I was the secretary of the Kinesiology Club, oversaw the operations and marketing of the annual Kinesiology 5k Challenge and worked for the Penn State ice hockey team. In my senior year, I also worked as the event manager for the Penn State men's varsity volleyball team.Prior to attending graduate school, I spent a summer with the New York Mets' community relations department. In 2006, I graduated summa cum laude from the University of Texas at Austin's masters program in sport management. During my two years at UT, I was awarded with a teaching assistantship and had a paper published in the Journal of Sponsorship. Just this year, I was honored with the Penn State Emerging Professional award for outstanding achievements.
I consider my education to be on going and regularly read industry articles and attend sports business conferences. I have been published in the Journal of Sponsorship & International SportBusiness Group's "Sponsorship Works" case study book. I also blog weekly at SportsBusinessRadio.com.
Greatest Accomplishments:
I've enjoyed various projects, however the ones that stand out the most are the programs we've created to benefit charitable organizations, including LIVESTRONG and World Bicycle Relief. The CSR programs certainly bring a new level of meaning and satisfaction to the job. We've managed to create unique platforms that have tied the team and sponsors to these organizations and engaged fans to not only donate, but also become actively involved in the mission. Last December, we created an organic social media campaign that resulted in over $135,000 being raised in less than a week to benefit these organizations.
Sell Yourself in 3 Sentences or Less:
When passion, creativity and determination are present, I believe anything is possible. I enjoy leading projects and people, but truly believe the best outcomes occur when working in teams, allowing people to share ideas, insights and best practices! I look forward to connecting and learning more about your goals.
You can connect with Jared through email, LinkedIn, Twitter, or his blog.
Previous Free Agents of the Week: