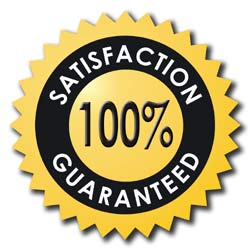 Guarantees are a common part of sports lore. Being a NY/NJ guy, my mind immediately thinks of Joe Namath guaranteeing victory in Super Bowl III and making it happen, or Mark Messier guaranteeing a win before game six of the Eastern Conference Finals in 2004 and then scoring a hat trick to clinch the game.  Other athletes have made similar bold predictions without the same level of success… we'll be nice and not highlight those failed guarantees here.
Besides the athletes, sometimes members of a team's management will step forward to make a guarantee. It's this situation that I want to look at a bit more, especially with some recent examples. Take a look at these:
The first two examples are purely a sales and marketing tactic. Both teams were coming off of disappointing seasons where their fans could easily start turning away from the organization. This approach can be very effective, but also very dangerous. Generally a team's sales and marketing efforts want to do all they can to sell the team without being dependent on the win/loss record, but this type of offer makes that impossible. The Rattlers' offer was the most risky since it would apply to the full season ticket costs for all season ticket holders – that's a lot of revenue.  The Blues offer can actually be successful even if the team does not make the playoffs, if they can show that at least 1/2 of those customers wouldn't have purchased season tickets without that promotion (difficult, but not impossible to do).
Now what about the other two examples? In these cases, the reason behind the guarantee is not as clear cut. It's very likely that over the past few years, many Cleveland Cavaliers season ticket holders became fans and customers just because of LeBron and his impact on the team. Now that Gilbert had just lost his marquee player, he needed a way to keep that connection alive between the fans and the organization. To me, this letter was his attempt to keep that connection alive on the brand and organizational level, rather than through an individual player.
As for the 49ers' guarantee, I feel like his guarantee can be seen as a rallying cry among both fans AND team employees. Starting the season 0-5  is disappointing for fans, but it can also be very disheartening for people working within the organizations, both on the business and football side. In that setting, you need to find a way to motivate the people around you, and making such a confident, bold statement can have that effect. It can breed confidence and enthusiasm, which can lead to better results.
In each of the last three examples (Blues, Cavaliers and 49ers), it's too early to know if the guarantee is a good idea.  In all of these situations, if the team doesn't perform up to expectations, all the excitement created by the guarantee can melt away. Depending on the situation, it may or may not be worth the risk.