SportsBiz Free Agent of the Week: Kerry Graue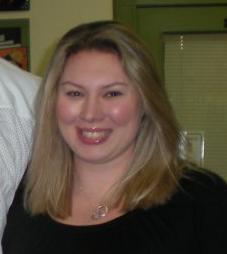 It's time for the SportsBiz Free Agent of the Week. Instead of featuring a top job posting, I like to feature a qualified industry professional who is looking for their next opportunity. If you are interested in being a future SportsBiz Free Agent of the Week, you can apply here.
Now it's time to introduce our next free agent, Kerry Graue! Let's learn more about her.
Goal: My goal is to find a position that utilizes my skills in marketing communications with a tie in to professional sports; be it directly through a league or team or via an agency that has sports clients in its portfolio
Experience:
The Graubard Group – Lifestyle Public Relations Firm, Account Executive (2006-09)

Managed day-to-day account activities for agency client portfolio including Verizon/USA Luge, SeaLife Cameras, Wise Foods, Unilever, American Dairy Association & Dairy Council and St. Coletta of Greater Washington:

Verizon/USA Luge – Implement and develop media relations campaign for Verizon's sponsorship of USA Luge resulting in over 75 placements and generating over 85 million impressions
SeaLife Cameras – Consumer product support of new line of underwater sports camera including Outdoor Retailer trade show outreach and placements
Wise Foods – Executed public relations campaign for Summer 2009 promotion, Wise Big City Crunch, in conjunction with the New York Mets in which a Guinness World Record was set at CitiField for the most people crunching potato chips at once, generating over 22 million impressions
National Basketball Association – Department Assistant, Global Media Operations/International TV & Media (2004-05)
Placed and scheduled promos/commercials and traffic for both domestic and international NBA TV broadcasts
Created, coordinated and expedited 2004 Basketball New Year International PR Kits
Created and designed International TV Media Guides
National Hockey League – Communications Intern (2003)

Wrote and coordinated expedition of press releases and media advisories
Researched and prepared game pitches with story lines for nationally televised games on ABC/ESPN/CBC
Monitored, tracked and archived Collective Bargaining Agreement articles
Coordinated and interacted with members of the media, NHL teams and fans regarding league information and events such as conference calls, the Southwest Airlines Stanley Cup tour, Hockey Fights Cancer initiative, All-Star Game and Stanley Cup Finals
Education:  I graduated from Springfield College (Springfield, MA) in 2003 with a Bachelor's Degree in Sports Management, minors in Business Management & Sports Communications/Journalism.
Greatest Accomplishments: I would have to start with being accepted into the Sports Management program at Springfield College, which has a highly competitive admissions process and only admitted 35 students per year. Professionally, I started as a full-time beat writer for Just Hockey Magazine & InTheCrease.com covering minor league hockey at the age of 18. While at the NHL I was able to work on some amazing projects: I was given responsibility for entire PR process for "NHL Cool Shots," – the half hour weekly recap program; game night story pitches that were aired during nationally broadcast games on ESPN/ESPN2; manning the onsite press office during Stanley Cup Finals; and assisting in media monitoring/building out of CBA primers for the Commissioner the Board of Governors. While at the agency, I was able to work out some amazing placement for my clients including The History Channel's Digging for the Truth, G4's Attack of the Show, MLB Network, ESPN's SportsCenter, and Street & Smith's Sports Business Journal, and the placement that I'm the most proud of: a color, above the fold placement in the New York Times 'Style' section.
Sell Yourself in 3 Sentences or Less: I've been able to take my passion for sports and translate it very well into my professional career.  I have the drive, dedication and passion it takes for a career in sports business; it's proven in the experience I have, the placements I've made and the companies/clients I've worked for.
You can connect with Kerry through LinkedIn (http://www.linkedin.com/in/kerrygraue), on Twitter (@kerbiegirl) or via email at klgraue@gmail.com. If you have an open opportunity with your organization or know of another company that can benefit from Kerry's experience, please reach out to her. I want to see this weekly feature really help some great people places into the industry positions they deserve.
Previous Free Agents of the Week: