MLS Uses Unique Partnership to Prepare Sales Staff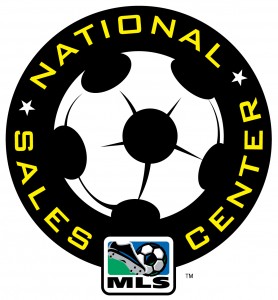 Everyone knows that the economy has had an effect on ticket sales in sports. From NASCAR to the NBA (unless you're the Miami Heat), increasing the effectiveness and efficiency of your sales staff is one of the top priorities. Major League Soccer (MLS) is no different, but they are attacking the problem in a unique way. They have created a partnership with the National Sports Center in Blaine, MN, and launched the MLS National Sales Center, headed up by MLS Club Vice President of Club Services, Bryant Pfeiffer. The idea behind the pairing is that many teams don't have time to train new salespeople. They need their sales staff to hit the ground running. However, many new salesmen and women don't have the skills or experience to be effective right away.
Pfeiffer mentions that representatives with more then three years' experience generate five times the ticket revenue of first year hires. With that thought in mind, and with the blessing of MLS Commissioner Don Garber, an intensive 10-week session was created. "Through class room training, role playing and real life sales application we endeavor to expose them and build confidence with as many fundamental ticket sales selling environments which exist," commented Pfeiffer. "Everything from basic phone skills, managing face to face meetings, online selling, networking events to maximizing game night selling opportunities." Two real-life selling opportunities the first round of trainees had included selling for a one-off event (the MLS All-Star Game in Houston), and selling multiple-game ticket packages (a two-game package for FC Dallas featuring an appearance by Thierry Henry's New York Red Bulls).
Ten trainees took part in the inaugural session, which concluded August 21. All 10 were offered (and accepted) sales positions with MLS teams. While a job is not guaranteed at the end of the sessions, MLS teams are kept apprised of scheduled conclusion dates. Some team executives even flew out to meet with the potential employees. The Center can be looked at as a complement to local hiring efforts. In speaking with Pfeiffer, he stressed that they are looking for two things in potential candidates: a passion for the game, and a desire to sell. Applications are submitted via one-minute YouTube videos, which gives a behind-the-scenes look at an applicant. "Seeing which candidates are willing to take the extra effort of filming themselves, downloading it on you tube and submitting is revealing," mentioned Pfeiffer.
One of the most unique aspects of this program is the amount of work trainees do with a local improv group. Improv training helps the trainees to enter every sales situation with an open mind, and to think fast on their feet.
While the jury is still out on the success of the program, the second session is underway with a new set of candidates. In today's tough sales climate, this kind of an advantage for a first-year sales rep could be enough to increase their revenues, leading to an increased satisfaction in their job and an increased likelihood to stay within the league. MLS and Pfeiffer will keep an eye on how well these first year reps do compared to those without training. They'll continue to tweak the topics, special guests, and format as they get feedback from teams and participants.
To me, this seems like a win-win situation for everyone. The team gets a fully trained employee while the sales rep is armed with a cadre of tools to attack their new job. It's a unique partnership in sports, and I wouldn't be surprised to see other professional leagues copy this model.