Winning's Effect on Attendee Satisfaction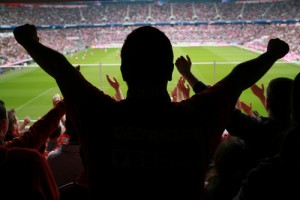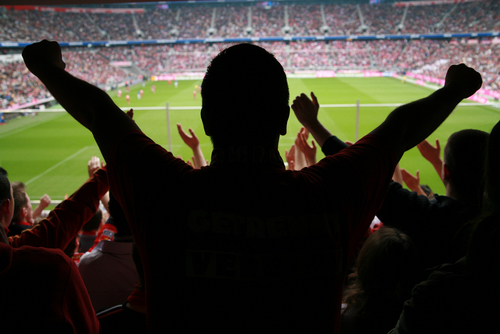 The following article was submitted by guest contributor Jamie Acks. Jamie, a student in the Ohio University MBA/MSA program, spent this past summer interning at Turnkey Sports and Entertainment. Her primary responsibility was executing the following study, which attempted to identify what, if any, relationship truly exists between game attendees' at-event satisfaction and teams' performance on the field.
Winning's Effect on Attendee Satisfaction: A data-driven look inside the relationship between fan satisfaction and teams' on-field performance
We've all heard the phrase "Hot dogs taste better when you win", but to what extent does a team's on-field performance truly affect fan satisfaction? This study was executed to delve into the relationship between winning and attendee satisfaction, and what we found may surprise you.
Key Findings:
– Winning has sizeable impact on satisfaction, but the relationship is less significant than was initially expected. Across all leagues, as winning percentage increased, a positive relationship emerged between both winning and season ticket holder experience satisfaction and winning and gameday experience satisfaction. Winning percentage accounted for 29% of the variation in season ticket holder experience satisfaction; however, it accounted for just 18% of the variance in overall gameday satisfaction among single game buyers and 4% of variation in overall gameday satisfaction among season ticket holders
– Overall, single game buyers from all leagues expect MLS were more satisfied with the gameday experience than season ticket holders.
– Gameday satisfaction was high across the board, coming in at an average of 3.92 on a 5-point likert scale (5 being "Extremely Satisfied"; 1 being "Extremely Dissatisfied").
– A positive linear relationship between wins and satisfaction existed in the NFL and MLB.
– Fan satisfaction was seemingly unrelated to the number of games played.
– There existed a steady decline in satisfaction levels among all attendee groups beginning in 2006, implying that the economy may have had an impact on gameday satisfaction.
After completing this study, it was clear that a relationship between a team's record and game attendee satisfaction does exist. However, other elements contribute significantly to attendee satisfaction as well, including the economy, ticket holder tenure, usage of tickets, team history, players, facility, weather, and more.
To view the full report associated with this study, please click here.
For more information, please contact Jamie Acks at jamieacks@gmail.com or via twitter (@jdacks), or email Emily Huddell at EmilyHuddell@turnkeyse.com.