SportsBiz Free Agent of the Week: Mario Prosperino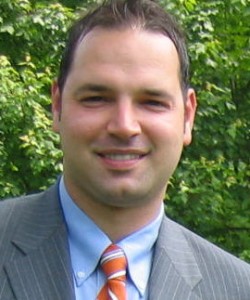 I'm excited to introduce a new weekly segment on the site called the SportsBiz Free Agent of the Week. Instead of featuring a top job posting, I'd rather take the time to feature a qualified industry professional who is looking for their next opportunity. If you are interested in being a future SportsBiz Free Agent of the Week, you can apply here.
Now it's time to introduce our first weekly profile, Mario Prosperino! Let's learn more about him.
Goals: To become a difference maker within an organization, developing marketing strategies and revenue streams to forge long term business partner relationships.
Experience:
Getty Images, New York, NY – Business Development Manager April 1998 – June 2010
Lucratively launched the Getty Images NASCAR and IRL 'b to b' business in 2000, negotiating six figure photography assignment agreements through 2004 with automobile manufactures, corporate sponsors and racing teams.
Appointed as the National Football League brand manager for Getty Images in 2004, responsible for generating and overseeing $18M in editorial and commercial still image licensing revenue through 2009.
Collaborated with the NFL business development and new media departments to create innovative revenue streams for the NFL & Getty Images photography partnership.
Through pro-active relationships built with representation agencies, secured and monetized exclusive "day in the life of" athlete portraiture photo shoots.
Education:  Fordham University, Bachelor of Science Business Administration, Finance, 1996
Greatest Accomplishments:
Leading and launching Getty Images mainstream into the business of NASCAR in 2000 with increased editorial photography coverage of its circuits, resulting into new and prosperous business relationships with top manufactures and corporate sponsors.
Launching and managing Getty Images 'Faces of the NFL' in 2006 – securing and producing intimate portrait photo shoots with some of the biggest names in the NFL, increasing athlete brand awareness and delivering unique photography content into the market place.
Sell Yourself in 3 Sentences or Less: Versatile and creative with 14 years of experience in the digital media, sports, and entertainment field, with the ability to qualify opportunities and generate revenue with appropriate decision makers. An individual who's passion for the sports and entertainment industry is exemplified in his results.
You can connect with Mario via Twitter (@mario_prosp), through his LinkedIn page or by email at marioprosperino@hotmail.com. If you have an open opportunity with your organization or know of another company that can benefit from Mario's experience, please reach out to him. I want to see this weekly feature really help some great people places into the industry positions they deserve.
UPDATE: Mario is now working as a Licensing Manager, Digital & Multimedia at Associated Press. Congratulations and best of luck to Mario!