UFC: How Fighters Make Money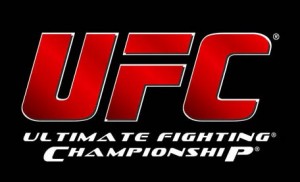 Today's post is courtesy of guest blogger Tariq Ahmad.

In my first post, I talked about how UFC fighters aren't making as much money as they should, even though the UFC has enough money to share with the fighters. This article provides a counterpoint as to how fighters make money and can afford to live, eat, train, and run camp for upcoming fights.
In essence, the main way UFC fighters earn money are through sponsorships. Companies that fighters have partnered up with not only provide merchandise and advertising, but are paid money as well. During post-fight interviews, you'll typically hear fighters say "I'd like to say thank you to all my sponsors" and start listing all their sponsors. Patches of sponsors are also on the fighter's shorts. The reason for this is because these companies essentially pay for fighters to train full time without them having to find additional work.
Shane Carwin's salary was mentioned in the last article. For his fight at UFC 116 v. Brock Lesnar, Carwin earned a $40,000 payday from the UFC. Carwin, according to his Twitter page (@shanecarwin) is sponsored by Performance MMA, HeadBlade, MaxMuscle Sports Nutrition, and at least 13 other sponsors. The amount of money he earns from these sponsors is undisclosed, but Carwin can probably afford to live off these sponsorships. In addition, he is one of the few fighters who does not fight full time, as he is a mechanical engineer with the Weld County (Colorado) Water District, located approximately 50 miles north of Denver.
Another way that fighters can earn bigger base salary paydays (although not guaranteed) is to negotiate better salaries with the UFC. After all, the fighters are making the said amount for the fight because they have signed the contract to fight for a certain amount of money. UFC contracts are based heavily on incentives, which include a win bonus (generally equal to the amount of the fight salary), Knockout of the Night, Fight of the Night, and Submission of the Night. In addition to a win bonus, a fighter can earn one or a combination of two of these bonuses.
Let's go back to Carwin. The general bonus payout is $65,000. If Carwin would have beaten Lesnar via knockout, and assuming it was good enough to win Knockout of the Night and Fight of the Night, Carwin's payday for the fight would have been $210,000 ($40K fight salary, $40K win bonus, $65K Knockout of the Night bonus, $65K Fight of the Night bonus). Carwin's payday would have increased five-fold with maximum incentives attached to it.
Probably the best story of a fighter capitalizing on incentives happened to heavyweight fighter Pat Barry at UFC 104 in October 2009. Barry had lost nearly all the money in his savings account the week of the fight after an investment went bad. Barry was living on white rice and ketchup leading up to the fight. Barry knocked out his former training partner Antoni Hardonk in the first round, and provided an emotional post-fight interview. His salary for the fight was $7,000. In addition to the $7,000 win bonus, he also earned Knockout of the Night and Fight of the Night, each carrying a $60,000 payout. In the end, Barry's original $7,000 payout turned into $134,000.
For a fighter to earn bigger paydays, it is in their best interest to win convincingly enough to earn bonuses. Although the amount of money fighters earn may be low, their ability to win should always be high. The more fights they win persuasively, the better off they may be financially.
Tariq Ahmad is a doctorate student in Sport Administration. His research and career interests lie in sports business and the intersection of sport and social media.