How NOT to Solicit a Sponsorship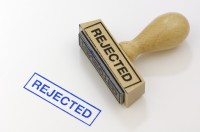 Earlier today, I received a sponsorship solicitation email, which in itself is not unusual. I get all sorts of different requests and proposals through the site. However, there were some things about this particular email I felt should be addressed in a post. First, take a look at the edited version of the email below – all identifying content has been removed (substitute content in CAPS) to protect the innocent:
From:      FULL NAME <SALES REP EMAIL ADDRESS>
To:            <SALES REP EMAIL ADDRESS>
Date:        Mon, Jul 26, 2010 at ##:##
Subject:  SPORT Sponsorship Opportunity
Hello,
My name is REP NAME, and I am a TITLE of a sports agency located in CITY called COMPANY-HAME-HERE (www.WEBSITE.com). I am writing this email on behalf of our affiliate agency, OTHER-COMPANY-NAME (www.OTHERWEBSITE.com). I noticed you are in a sports related business, so I wanted to offer a sponsorship opportunity. We represent numerous ATHLETES. THIS SPORT is the fastest growing sport across the world. We are offering you the opportunity to sponsor these ATHLETES.  Sponsorships include your logo on ITEM 1, ITEM 2 and ITEMS 3 AND 4. Please see the attached Power Point for more details.
If you have any questions or would like to discuss further, please contact me via email at EMAIL-ADDRESS or cell phone at PHONE #. I appreciate your time and look forward to hearing from you.
Sincerely,
FIRST-NAME
CONTACT INFORMATION
So, what problems did you notice? Here are just a few that immediately jump off the page:
"Hello," is not an acceptable greeting. The person sending this didn't even take the time to type in my first and/or last name. If they have my email address and are sending this to me, they better know my name.
Look at the email header. The "From" and "To" address were the same, meaning that I was BCC'd (blind carbon copied). That tells me this same exact email was sent to who knows how many people at the same time. Not exactly a personalized sales pitch. And if you can't take the time to write me a personalized email, what does that say about how I matter as a prospect, let alone an actual client?
No where in the entire email is there any reference to my company name or what we do, other than being a "sports related business." If you have no idea who I work for or what I do, and how can you demonstrate a fit with your property and how will you generate any interest?
The sender is rattling off inventory option in the very first email sent. Before you start to discuss any sponsorship details, you need to assess what value you can provide for the sponsoring company, and then tailor your package accordingly. Just sticking my logo on different things does not provide value.
We know this sport is "fast growing," but that doesn't mean anything without context or fit. This sport may be growing exponentially, but if your property doesn't reach my target audience, that size and growth is useless.
This particular person isn't just representing their own agency, but a larger affiliate agency as well. Now any problems with this approach reflect poorly on both organizations.
The attached Powerpoint file (not shared here) was actually pretty good and had some nice data in it (albeit not personalized at all). However, the odds of someone opening the attachment from this email are minimal at best.
For the record, I replied back to the sender. He seemed very apologetic for the mistakes and interested in learning what he can do better next time, so I am writing this post as a tip for him and anyone else out there trying to drum up business. What other problems do you see in this approach and what tips can you share with other readers?